Last Updated on
GOLF IN PROVENCE is a must-try holiday to spend your Top Golf Holiday Hours to the fullest. Provence is one of the regions of France that is truly incredible for the experiences that a golfer can offer you. There are very beautiful Golf Courses, Tours & Activities with the most varied contents and especially in some specific months of the year, Provence offers an exciting natural spectacle or the flowering of Lavender. Is a region rich in historic cities, archaeological sites, medieval villages, breathtaking natural landscapes and fascinating coastal areas, ideal for organizing your next Golf Experience in the name of relaxation, culture and territory.
GENERAL MAP: Golf Courses, Airports, main Tours & Activities places
Consult the general map to plan the organization of your golf experience in VENICE. Inside you will find golf courses, airports and the main places where you can practice Tours & Activities (this Logo
that you can see here)in order to have a general vision that allows you to plan first. Remember to integrate with the hotel booking map regarding the choice of the best hotel / villa / apartment. that you can see here
GOLF COURSES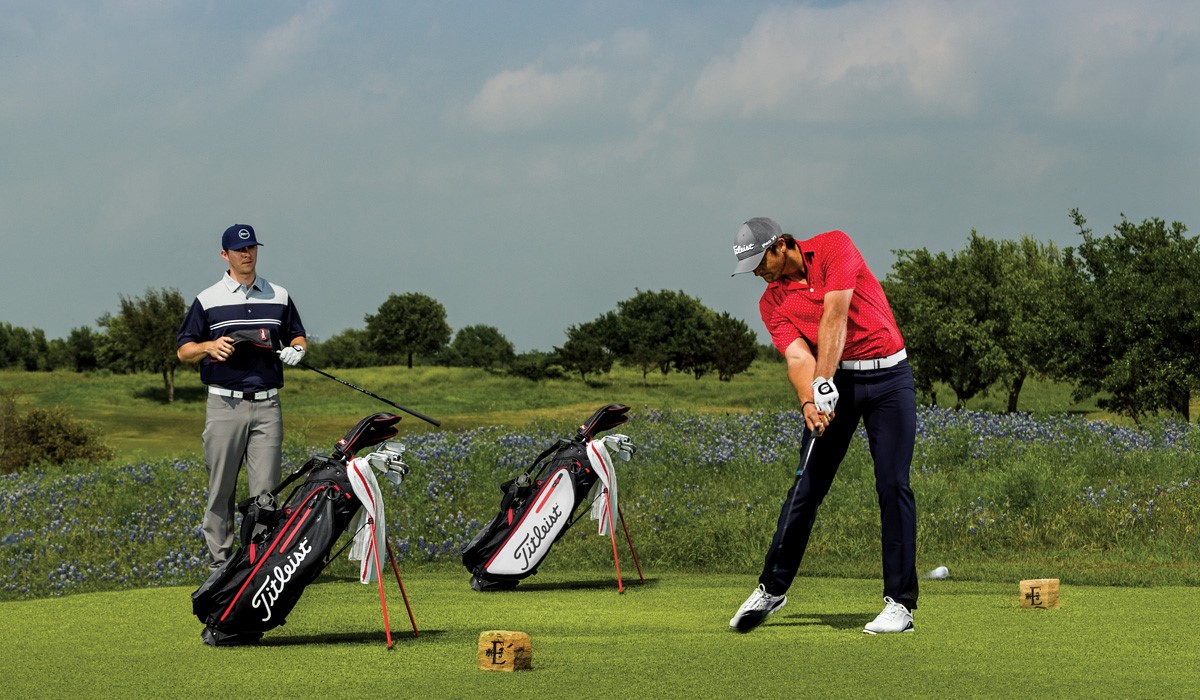 To book the Tee Time, it is best to send an email to the secretary of the Golf Club you have chosen, asking for availability, obviously indicating the day and an indicative time. You can find the e-mail address by opening the Golf Club website from "Open website" and then searching for "contacts" or some Golf Clubs have the form to fill out to get the Tee Time. I think it's better to send an email to the Secretariat. Opens Google Map at the point of the Golf Club. You can have the necessary information to reach the playing field or to know the distances for example from the Hotel you have chosen for the stay.
WHEN TO GO TO PROVENCE REGION
It is with the arrival of summer that Provence is at its peak and gives pleasant sensations, which involve all five senses. The best time to visit this region of France is around the third week of June until mid-July, depending on how the season has gone. In this span of time, the lavender fields are filled with an enchanting purple color and the air is inebriated with an intense perfume, which can be felt even several kilometers away, and as background music there is the singing of cicadas.
An area always loved by artists from all over the world, Provence is a destination for tourists from all over the globe who, once satisfied with the curiosity of getting lost in a lavender field, set off to discover its many picturesque villages perched on the hills, which also stand out for the bright colors of the fixtures, the colorful markets, the vineyards as far as the eye can see, the luxuriant nature. And just to admire its villages flooded with light, the lavender that smells the scrub, we crossed the Vaucluse, the heart of Provence, by car and bicycle.

WHERE TO STAY IN PROVENCE
Hotels & Apartments
Villas & Apartments
WHAT TO EAT IN PROVENCE
The geographical wealth of Provence translates into gastronomic abundance. Provencal cuisine includes every facet of the edible world, from fish to fruit, from meat to cheeses, from vegetables to wines. Do not expect the robust and buttery cuisine of Northern France, but let yourself be enchanted by a gastronomy that includes numerous AOC (Appellation d'origine contrôlée), Slow products and excellences to discover, perhaps in a small city market.
The fragrant Carpentras strawberries – in the Cléry, Gariguette and Ciflorette cultivars – are the protagonists of a local fair in mid-April and remain the most loved by Provençal confectioners and confiseurs. In the Vaucluse department, the king is the Cavaillon melon, of the Cantalupo variety: it is served in small balls soaked in Muscat de Beaumes-de-Venise, it is one of the ingredients of the calissons of Aix-en-Provence and is eaten in the form of gazpacho .
One of the inevitable souvenirs are definitely the herbs of Provence (herbes de Provence), a mix that includes rosemary, thyme, savory and oregano dried in varying proportions. In order not to buy any herbs, look for the label rouge, a quality certificate that has been a disciplinary since 2003 and guarantees the traceability of the herbs. Another souvenir is lavender, which is naturally not edible: to overcome this inconvenience, there is lavender honey, with an opaque and very fragrant color.
In France it is impossible not to mention cheeses. Provence is an area rich in chèvres, often protected by the AOC. In particular, Brousse de Rove – a fresh cheese with a persistent aroma, also used in desserts – and Banon, an ancient goat's milk raw cheese, with a creamy consistency and wrapped in chestnut leaves collected during the autumn, are appreciated. Provence is a region also renowned for its oil. There are an AOC (Haute-Provence) and an AOP (Beaux-de-Provence), divided into two types: fruit vert (with a delicate aroma) and fruit noir (more decisive).
La Camargue, an area of the Bouches-du-Rhône department, is a wetland south of Arles between the Mediterranean sea and the Rhone river. In its salt water lagoons there are several salt pans – Aigues-Mortes towards Montpellier and Salin de Giraud in the surroundings of Saintes-Maries-de-la-Mer – from which the precious fleur de sel de Camargue is obtained, an unrefined, low-salt salt and in small crystals. La Camargue is also an area of rice fields: do not go home without a bag of riz rouge de Camargue, an exquisite red PGI rice when used in pilaf and salads. To complete the Camargue gastronomic itinerary, also taste a plate of tellines, similar to our telline and seasoned with a tasty mix of garlic, oil, parsley and white wine.
Not far from the heart of the Camargue, Arles is known for its sausages. The most common is certainly the saucisson d'Arles, a very simple pork-based salami (sometimes mixed with beef) with salt and spices: from the basic version you can range up to those flavored with Provencal herbs, garlic, mushrooms, chilli. They are found in abundance in butchers' shops and at the Wednesday and Saturday market in Arles. Another product of the Camargue area is saucisson de taureau, a rather lean salami made from bull meat – an animal that lives in the semi-wild state in the Camargue – and red wine.
TRADITIONAL DISHES
If you thought that French cuisine was all drowned in butter, Provencal gastronomy will make you think again. Traditional dishes – sweet and savory – range between the various localities of the region, prepared from extraordinary raw materials. The tapenade, an invention of the city of Marseille, is a mousse with a rustic texture based on olives, capers, oil and garlic, with the addition of some anchovy fillets. It is distinguished in tapenade noir – based on black olives – and tapenade verte, enriched with pine nuts or almonds.
Another strong and aromatic sauce is Provencal aiòli, prepared by pounding garlic cloves and coarse salt in a mortar until a thick paste is added to which yolks, olive oil and a dash of lemon juice are added. The protagonist of lunches and dinners, the aiòli is exquisite with fresh bread, vegetables and boiled potatoes, boiled eggs and slices of white fish. Also on the bread is the anchoiade, a local sauce made with anchovies, olive oil and garlic.
To conclude this excursus on Provencal sauces, it is also worth mentioning the rouille, a rich rust-colored mayonnaise based on garlic, saffron and fish cartoon, which accompanies the bouillabaisse. The latter is one of the best known dishes from Provence, especially from Marseille. It is a thick and aromatic soup, slightly bitter, which cooks for at least four types of fish for hours: redfish, red mullet, moorhen and conger, to which mussels, crabs and turbot can be added. The fish steaks are served separately; the soup, to be enjoyed with toasted bread and rouille, should be enjoyed hot.
Another well-known specialty is the salade niçoise, a dish with a summer flavor spread in the South, in particular – as is obvious from the name – in Nice and the French Riviera. The ingredients include hard-boiled eggs, tomatoes, salted anchovies, peppers, olives, but over the years several variations have emerged with the addition of boiled potatoes, tuna, green beans, artichokes, etc. It is often used to fill a typical sandwich of the area, the pan bagnat. Nice is also the birthplace of two other typical dishes: the pissaladière – a sort of focaccia with onions, anchovies, black olives and scented with thyme – and the socca, similar to our farinata.
Vegetables are the queens of Provencal cuisine, the ratatouille is a well-known example: originally composed of tomatoes, courgettes, peppers, onions and garlic, today it is often also offered with eggplants. Another vegetarian dish par excellence is tian provençal, similar to ratatouille and cooked in a terracotta pan (tian). The love of Provencals for vegetables is also evident in the petits farcis (very similar to our stuffed vegetables), a summer dish based on round courgettes, tomatoes, onions and potatoes, usually stuffed with pork and beef.
The most common carnivorous dish in Provence is the daube, a full-bodied stew usually based on beef (but it is not uncommon to find versions of lamb, bull or wild boar meat) marinated in local red or white wine and cooked in a terracotta daubière. This savory second course of meat includes carrots, tomatoes, garlic, smoked bacon and Provencal herbs. It is often accompanied by a side dish of Camargue rice, but you could combine two traditions (in a desecrating way as only those on vacation can do) and dip a piece of fougasse. With an evocative name – similar to us as focaccia – this low bread is enriched with olive oil and can be garnished with onions, black olives, anchovies and bacon.
DESSERT
A visit to the patisserie in Provence is a pleasure as in the rest of France: here too there will be pain au chocolat, pain aux raisins, croissant aux amandes and all sorts of viennoiserie. But if you are looking for something local, eat a slice (or a single portion) of Tropeziénne tarte: typical dessert of St. Tropez, this tarte is composed of a little sweet orange blossom brioche garnished with pearl sugar, stuffed with a mélange of three creams, including butter cream and custard.
Aix-en-Provence is famous for calissons, small lozenge-shaped cakes covered with white glaze and prepared with a mixture of candied fruit (melon and orange above all) and almonds: they are not very sweet, simple yet unusual. At sight they can remember our almond paste, but the taste is much more complex. In Marseille you can taste the navette, boat-shaped biscuits and flavored with orange blossom or anise, often offered in pastry shops also as brioche.
Avignon contributes to the sweet panorama of Provence with two specialties: the papalines d'Avignon – round and spiny chocolates, covered with pink chocolate and stuffed with an oregano flavored liqueur, the Origan du Comtat – and the palets des papes: the chocolates in this case they are filled with a ganache with Châteauneuf-du-Pape, a local wine.
Much loved by Alain Passard are the berlingots de Carpentras, hard and translucent pyramid-shaped candies, covered with lines of white icing and prepared with fruit syrups. You will see them in many shops, but the traditional ones are found only in the town of Carpentras, not far from Avignon.
DRINK IN PROVENCE
Fertile soils and sunny weather are ideal elements for viticulture. The Rhone valley is one of the main wine-growing areas in the world. In Provence the main appellations are Tavel, Muscat de Baumes-de-Venise, Châteauneuf-du-Pape. To the east, in the Côtes de Provence, Provence rosés are produced; in the vineyards along the coast whites reign like Cassis, fresh and with an intense flavor.
The Provencal aperitif par excellence is Pastis: fragrant with anise, it was born in Marseille and is served in all the bars in the region. The major producers are Pernod and Ricard. Given the alcohol content (40-45%), Pastis is drunk with water in a 5: 1 ratio, becoming milky. If you don't want to consume alcohol, but want to enjoy a lazy afternoon at a table in a bar along the coast, order a sirop à l'eau: common throughout France, this slightly vintage drink consists of fruit syrup (choose Cassis , when there is), water and ice.

WHERE TO EAT IN PROVENCE
To facilitate your search and choice of the best Michelin restaurant / tavern in PROVENCE area I insert link to the Michelin Guide website. Enjoy your meal!
PROVENCE TRAVEL GUIDE
YOUR FREE EXTRA-GOLF TIME IN PROVENCE
Some tips on how to spend your extra-golf time. Click on activity, enter the date you have decided and search among the countless fantastic opportunities
Tours & Activities, Food & Wine, Cooking class

HOW TO REACH PROVENCE
By clicking on the airport symbol, you access various info such as GPS, address, website
Airports & Golf Courses Map
Plan your flight
Search and book your best flight
Relax at the airport waiting for your flight

Search and book your best private flight
Claim compensation for your flight delay or cancellation

Plan your transfers
TRAVEL INSURANCE
!! Remember that it is very important that you have insurance for your trip !!


CALL TO ACTION
You have everything you need to organize your next Golf Holiday in absolute freedom to choose when, where, how. If you need help, you don't understand how some reservations work, don't hesitate to send us a simple email, we will try to solve your problem. Mail: info@playgolfontour.com
Golf Holiday Trip Consultin
If you have little time or little desire, don't worry, together we can, in 1 hour, build your best golf vacation. Send us an email for more information: info@playgolfontour.com
Don't forget to read: