Last Updated on
This ever incredible edition of International Alba White Truffle Fair ended with great success. Many golfers from practically all over the world have appreciated and enjoyed this "precious" tuber of the earth. Appointment to 2020 !!! Stay tuned !!
The International Alba White Truffle Fair
The International Alba White Truffle Fair every year seeks its renewal starting from tradition: an appointment that starts from the food and wine proposal to become an experience for everyone round.
The centerpiece of the Fair is the World White Truffle Market, open every Saturday and Sunday from 5 October to 24 November (plus the extraordinary opening on 1 November). The world of food culture tells its story during the unmissable Foodies Moments, where the Alba White Truffle meets the author's kitchen. Guided by the most famous chefs in the area and some of the most prestigious Italian restaurants, the Foodies Moments are a showcase for the creative gesture that animates the best kitchens in the country in creation of dishes in which the White Truffle of Alba is the protagonist.
For any kind of information concerning the fair, here are two links that can be very useful: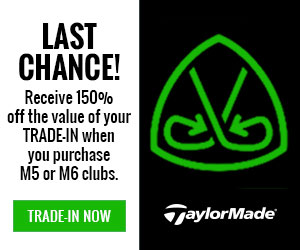 Golf & Truffle
Ah !! Here we are with our passion that goes hand in hand with the surrounding area and here in Italy finds an incredible series of combinations.
When organizing your Truffle & Golf vacation, don't forget about the time of year: October and November COULD already be with a "gray" and cold meter. Don't forget umbrella and jacket.
Golf Courses
The town of the truffle fair, Alba, as the starting point to reach the nearest Golf Courses.
Golf Club Cherasco
22 km from Alba – Link Map
The Cherasco Golf Club is located in the south of Piedmont in the Province of Cuneo, where the rivers Tanaro and Stura merge.
While playing the 18 hole course one can easily be drawn by the memorable surrounding scenario, by the gentle hills of the Langhe, which are famous for grand wines and for truffles, or by the distant Alps with the majestic Monviso. (Text as from official website)
Recommended Golf Club accommodation hotel:
Golf Club La Margherita
33 Km from Alba – Link Map
Golf Club La Margherita, with a course that includes 18 holes par 72 for over 6 kilometers, it is considered one of the best Italian courses. The fairways, large and well maintained by qualified and competent personnel, are surrounded by water obstacles, while the fast and undulating greens are well protected by bunkers. The project of the field was entrusted to Marco Croze and Giorgio Ferraris, to the latter also the merit of having designed our modern and welcoming club house. (Text as from official website)
Golf Club Citta' di Asti
34 Km from Alba – Link Map
The modern and rational structure is thus completed: a driving range with a dozen covered and lighted stations, fifty outdoor stations, putting and pitching green, trolleys, changing rooms, bag storage, bar, restaurant, salon, pro-shop and voicemail well integrated into the gracious and welcoming Clubhouse. (Text as from official website)
Golf Club Feudo di Asti
40 Km from Alba – Link Map
Golf Course Feudo di Asti is designed on a panoramic terrain by one of the most important international brands in the design of golf courses. Graham Cooke interpreted the philosophy of the "English link" for this project and developed the 18 holes par 70 along the gentle slopes of the surrounding hills, in a context of about 100 hectares and a total length of 5,320 m. (Text as from official website)
Golf Club Margara
57 Km from Alba – Link Map
There are TWO Golf Course:
The Course Glauco Lolli Ghetti, surrounded by tall trees, allows you to play through beautiful oak trees, willows and maples: spectacular wide fairways, which develop according to a harmonious design on the gentle slopes of the hills of Monferrato. 18 Hole, Par 72 – (Text as from official website)
Compared to the Course Glauco Lolli Ghetti, the Course La Guazetta presents a more modern architecture. The course alternates ample, outstretched holes with more technical holes where strategy is necessarily imposed by broad stretches of water. 18 Hole, Par 72 – (Text as from official website)
The ones we presented above are the Golf Clubs closest to the city of Alba. BEFORE deciding on the date of your golf vacation, consult the Golf Clubs to see if a race is not held on the selected days.

EXTRA GOLF FREE TIME
Tours & Activities
Alba, the Langhe hills, you are in a paradise of excellence of the best Italian cuisine. You are just spoiled for choice.
Barolo and Barbaresco Wine Tour
The Barolo and Barbaresco mix tour is the ideal tour for those who love wine and want to discover both expressions of Nebbiolo, tasting exceptional wines and finding at the same time a family welcome! (Text as from official website)
Alba Wine Tours, Private Tasting Experience around Langhe area.
Book today Priva Alba Wine Tours in Italy. Indulge in the fantastic and impressive wines of the Piedmont region in northwestern Italy. Visit the best wine cellars and vineyards of Langhe and Roero Countryside. Be ready to fall in love for the unique taste some of amazing wine, Your and your loved will tast the best Piedmont Wines as: – Barolo – Barbaresco – Nebbiolo – Roero Arneis – Barbera – Dolcetto Choose between a half-day or a full-day tour, exploring and learning about the wines of the area. (Text as from official website)
Alba Truffle Hunting Tour Experience
The Simultaneous Hunting with Alba's black and white truffle is one of the best experiences and activities available in the Langhe. Discover how the Trifulao and its beloved dog find Alba's white and black truffles. (Text as from official website)

Culture & History
Barolo – Corkscrew Museum
Its collection features 500 corkscrews from all over the world, produced since the second half of the 1600s. Through its 19 sections the museum tells the history, from its birth to its latest evolutions, of a tool that is at the same time humble and rich in history and curiosities. On the doorway to the museum, a beautiful picture of a vineyard, taken by the photographer Bruno Murialdo, welcomes the visitors, who can also admire an array of wines from Barolo's producers. (Text as from official website)
Food & Drink
Food – Restaurants & Taverns
Michelin Starred
Alba – "Piazza Duomo" 3***
Cuneo (25 Km from Alba) – Antica Corona Reale 2**
Alba – Larossa 1*
La Morra (14 Km from Alba) – Osteria Arborina 1*
Alba (7 Km from the city center) – Locanda del Pilone 1*
Benevello (14 Km From Alba) – Villa d'Amelia 1*
Canale (14 Km from Alba) – All'Enoteca 1*
Priocca (15 Km from Alba) – Il Centro 1*
Tigliole (33 Km from Alba) – Ca' Vittoria 1*
Canelli (32 Km from Alba) – San Marco 1*
Taverns
Alba – Osteria del Vicoletto
An emblem of solid modern osteria, with a young spirit yet firmly anchored to tradition.
Excellent relationship between quality and price, excellence of raw materials, professional management.
Bra (17 Km from Alba) – Battaglino
Cozy and well-kept environment, kitchen with the right balance between modernity and tradition make this restaurant a true model.
Bra (17 Km from Alba) – Boccondivino
This restaurant continues over the years to offer a convivial atmosphere, attentive service combined with a cuisine of frank simplicity executed to perfection.
Cherasco (22 Km from Alba) – La Torre
Top quality raw materials for a cuisine of the Langhe that combines tradition and refinement.
Cissone (26 Km from Alba) – Locanda dell'Arco
Tradition and elegance materialize in well presented dishes served with friendly professionalism.
Cravanzana (26 Km from Alba) – Ristorante da Maurizio
The tradition of the Alta Langa reaches its maximum gastronomic expression here.
Farigliano (33 Km from Alba) – La Speranza
Passion and competence, great professionalism, elegance and good taste, ingredients that tell the territory
Food & Drink Itineraries
Alba as the center of these food and drink itineraries. A few words, some particular notes. There is not much to explain, there is only to set the car in motion, the Google map and so on to enjoy the show (territory) and the wonderful tastes (Wine & Food).
The Langa of Barolo and Dolcetto
Itinerary about 80 Km
Alba – Departure itinerary
Diano d'Alba
Grinzane Cavour – Visit: Enoteca Regionale
Serralunga d'Alba – Visit: Castello dei Falletti
Bossolasco – Visit: the village
Murazzano – Very good cheese!!
Dogliani – Homeland Dolcetto wine
Monforte d'Alba – Visit: Palazzo Scarampi
Barolo – Homeland Barolo wine!! – Visit: Enoteca Regionale del Barolo – Wine Museum
La Morra – Visit: the marvelous viewpoint with a view of all the Langhe – Cappella delle Brunate
Alba – End itinerary
The Langhe of Barbaresco
Itinerary about 30 Km
Alba – Departure Itinerary
Barbaresco – Homeland Barbaresco wine – Visit: The Castle – Enoteca Regionale del Barbaresco
Neive – Visit: wonderful old town
Treiso – Traditional place for the search white truffles
Do It Yourself White Truffle Festival Alba Golf Vacation Tools and Tips
Booking Hotels
Houses and Rooms
Suitcases and luggage
If you use air flights always remember to check the size of the baggage on the airline's website !!
Travel Bag
Booking Flights
Airport Lounges
Claim compensation for your flight delay or cancellation
Car Rent
Travel Insurance
Travel Accessories
CALL TO ACTION !!
Organizing your own golf vacation is a great opportunity to save a lot of money !!
In this guide you just read there are all the tools you need.
What are you waiting for???
For any clarification do not hesitate to contact us: info@playgolfontour.com
Do It Yourself Golf Trip Consulting
If you have little time or little desire, don't worry, together we can, in 1 hour, build your best golf vacation. Send us an email for more information: info@playgolfontour.com