Last Updated on
Visiting Crete "at least once in a lifetime" organizing a Golf Holiday is the minimum wage, in the awareness however that once is not enough to see it properly. It is the largest and most populous Greek island, the fifth largest in the Mediterranean and its position and self-sufficiency have shaped its history, culture and proud and independent character. It is an island of Caribbean sea and steep mountains, modern cities and villages forgotten by God and man. It is nature and antiquity, it is the heart of European civilization.
GOLF COURSES IN CRETE
Crete Golf Club
Crete Golf Club Hotel – Book a room
Some tips on golf courses:
To book the Tee Time, it is best to send an email to the secretary of the Golf Club you have chosen, asking for availability, obviously indicating the day and an indicative time. You can find the e-mail address by opening the Golf Club website from "Open website" and then searching for "contacts" or some Golf Clubs have the form to fill out to get the Tee Time. I think it's better to send an email to the Secretariat. Opens Google Map at the point of the Golf Club. You can have the necessary information to reach the playing field or to know the distances for example from the Hotel you have chosen for the stay.
CRETE, SOME PRACTICAL INFORMATION
Crete is immense. To start making an idea you'll have to think in terms of cardinal points.
North. The northern coast of Crete, the one overlooking the Aegean Sea, is the most densely populated. There are the main cities of the island: the capital Heraklion, the pretty Rethymno, the beautiful Chania, and then eastwards Agios Nikolaos and Sitia. Predominantly sandy and low, the north coast hosts the greatest number of hotels, resorts, tourist villages because it is well served, well connected and easy to reach. The two main airports of Crete are also located on the north coast, in Heraklion and Chania.
South. The south coast of the island faces the Libyan Sea, and it is a world totally different from the one to the north. To the south you will find rock coves, rugged mountains and villages that can only be reached on foot or by boat. The south coast is more frequented by hikers, adventure travelers and backpackers, because in principle it is connected much worse than the north and is wilder. Obviously, even in this case it depends on traits (they are still 260 kilometers of coastline!).
West. By popular acclaim, the west is considered the most beautiful part of the island. Here you will find some of the most famous beaches, such as the Balos lagoon, Elafonisi, Falasarna. In the western part of the island there are the White Mountains with their gorges carved into the rock, the Caribbean sea and unforgettable villages (and in August very popular).
East. In the central-eastern part of the island is the Lasithi plateau, considered among the most beautiful and rich in Crete, but also very wild beaches like Xerocambos and the massif of Mount Ida, where it is said that Zeus was born.
WHERE TO STAY IN CRETE
Crete offers a wide choice of hotels. Of all categories, villas, apartments and more. Below you can find what you need as always with the utmost freedom to choose based on your needs.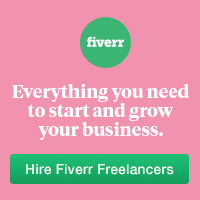 WHAT TO EAT IN CRETE
The typical dishes are prepared with local ingredients, simple and natural but with a unique taste. The flavors are enhanced by the oil of Greek olives and the aromas are those of the vegetables and spices that grow on the island, kissed generously by the sun. And the most beautiful part of the cuisine of Crete is precisely this simplicity. No refined or elaborate dishes, but only the unforgettable flavors of the island and the freshness of its ingredients.
Greek salad
One of the most well-known and loved dishes of Greek cuisine, particularly in Crete. Cucumbers, tomatoes, onions, black olives, oregano and feta or myzithra. To eat either as an appetizer or side dish (perhaps sharing it with other guests) or as a main dish for a quick lunch.
Moussaka
The moussaka is a bit like a cross between a lasagna and an eggplant parmigiana. It is a famous typical Greek dish and is made of eggplant, meat and béchamel, in layers.
Cheeses
All cheese lovers in Crete will be enchanted. In addition to the famous "feta", a cheese with sheep's milk and goat's milk that is widely used in Greece, here we find other delicious qualities of cheese. Myzithra, a soft cheese often used instead of feta in the Cretan version of Greek salad and graviera, similar to the Swiss "cheese with holes".
Ajinosalata
A typical Crete dish is the urchin salad, a must try.
Grilled fish
Being an island, fish in Crete is certainly one of the strongest dishes. Sea bream, octopus, mullet, swordfish, are usually cooked on the grill and seasoned with spices such as thyme, sage, oregano or basil, then sprinkled with tasty olive oil.
Souvlaki
Skewers of lamb, beef or kid are very popular in Crete. They are served both on the plate and as street food in a pita sandwich. They are cheap and very tasty, so much loved by both locals and tourists.
Crete bread
Paximadi is the classic Cretan wheat bread, softened with water to be eaten as an accompaniment, like a bruschetta. It will be seasoned with oil, oregano, tomato and cheese.
Honey
Crete is also famous for its honey, of great quality thanks to the many plants that are found on the island.
Loukoumades
Sweet pancakes with honey from Crete.
Yogurt
Greece is famous for its yogurt. With a creamy and compact consistency, it is sold "by weight" and often seasoned with honey, like a dessert. Try it after a meal or as a mid-afternoon snack.
Wine
The wines of Crete are mostly fruity and aromatic. There are different types and you will rarely find them in bottles, because they are house wines. Their alcohol content is around 14 degrees and the color is golden, so neither white nor red.
Raki
Raki is the typical Crete grappa, a distillate of wine that is offered after meals, as an aperitif, or as a welcome drink. Despite its alcohol content, it is quite light on the palate, so be careful not to make too many toasts with friends. And if it is true that a place is also known from its cuisine, the one in Crete promises to be a wonderful Golf Holiday !!

YOUR FREE TIME IN THE ISLAND OF CRETE
Tours & Activities
Wine, Food, Cooking Class

TO KNOW MORE
HOW TO REACH CRETE
Heraklion Airport N. Kazantzakis
Chania International Airport "Ioannis Daskalogiannis"

What to do for your flight
Suitcases
If you use air flights always remember to check the size of the baggage on the airline's website !!
THE TRAVEL INSURANCE
!! Absolutely fundamental, always any trip you make, below I point out two opportunities !!


CALL TO ACTION
Good! You have everything you need to organize your next Golf Experience in absolute freedom to choose when, where, how.
If you need help, you don't understand how some reservations work, don't hesitate to send us a simple email, we will try to solve your problem.
Mail: info@playgolfontour.com
Golf Experience Trip Consulting
If you have little time or little desire, don't worry, together we can, in 1 hour, build your best golf vacation. Send us an email for more information: info@playgolfontour.com
Join the Play Golf On Tour Telegram Channel
You will have everything synchronized, PC – Tablet – Smartphone in the Telegram cloud so that your devices' memory does not consume you. News, information and above all the guides you will have so always available !!