Last Updated on
Italy is a spectacular country and there are many reasons to choose it as a destination for your next Golf Experience without necessarily having to travel abroad. In particular, our coasts offer many places that are envied by everyone. One of these destinations is Sicily, where the sea, good food and architectural beauties make it one of the most beautiful regions of the whole peninsula. Sicily is a book of history and art history, a compendium of the greatest civilizations and cultures of all time. A sunny island, with a nature full of contrasts, with a splendid coast and a refined and tasty cuisine, flavors and aromas, all to try and enjoy. Each style, every movement of art is richly represented in Sicily, in cities such as Palermo, Catania, Caltanissetta, Enna, Syracuse, Ragusa, Trapani, Agrigento and Messina; in smaller towns, such as Cefalù, gathered around the Norman cathedral, or with its extraordinary baroque cathedral; or Taormina, with its splendid Greek-Roman theater.
GOLF COURSES IN SICILY

Il Picciolo Etna Golf Resort & Spa
Resort & Spa book a room: Booking.com – Hotels.com
I Monasteri Golf
Some tips on golf courses:
To book the Tee Time, it is best to send an email to the secretary of the Golf Club you have chosen, asking for availability, obviously indicating the day and an indicative time. You can find the e-mail address by opening the Golf Club website from "Open website" and then searching for "contacts" or some Golf Clubs have the form to fill out to get the Tee Time. I think it's better to send an email to the Secretariat. Opens Google Map at the point of the Golf Club. You can have the necessary information to reach the playing field or to know the distances for example from the Hotel you have chosen for the stay.
WHERE TO STAY IN SICILY
Sicily offers a wide choice of hotels. Of all categories, villas, apartments and more. Below you can find what you need as always with the utmost freedom to choose based on your needs.



WHAT TO EAT IN SICILY
The Sicilian gastronomic tradition is certainly among the most important and richest in Italy, as it is the result of influences of all the cultures that have settled in Sicily over the millennia. It is a complex cuisine full of Mediterranean flavors, enclosed in a unique balance between land and sea. In the various areas of Sicily it is natural to discover typical Sicilian products that are always different and closely linked to the territory, which inevitably transform any cultural and tourist itinerary into a delicious food and wine itinerary. It would not be forgivable to leave Sicily without having tasted at least half of the island's main culinary specialties:
CANNOLO
Considered the king of Sicilian pastry, cannolo boasts many centuries of history and consists of a waffle of rolled fried dough filled with fresh ricotta. Depending on the area where the external filling is located, it can be enriched with candied orange peel, chopped pistachio, chocolate chips; or the filling may contain chocolate cream instead of ricotta. Cannoli was initially prepared for the carnival, but its unparalleled goodness has allowed a wider spread, making it a renowned example of Sicilian and Italian pastry art in the world. Among the curiosities we point out that it is the most popular dessert in Taormina.
CASSATA
If cannolo is the king of Sicilian pastry, cassata is definitely the queen. The ancient recipe consists of a cake made with fresh sheep's milk ricotta, sponge cake, almond paste (also called royal paste), sugar glaze and candied fruit decorations; the latter give a regal view and make this sweet of Palermo origin a real triumph for the throat. For this typical Sicilian dessert there are plenty of local variations and there is also a single portion version: the cassatina.
ARANCINO o ARANCINA
Another symbol of Sicilian gastronomy is the arancino, commonly called arancina if we are in the western part of the island. A typical expression of Sicilian rotisserie arancino is a cone or sphere of stuffed, breaded and fried rice. The classic flavors are with meat sauce and butter, but there are numerous variations such as "alla Norma" and even chocolate. Its origins are much discussed and the various cities of the island compete for paternity; however, the arancino, everywhere in Sicily, is an indispensable delicacy to be enjoyed at any time of the day.
GRANITA
Granita is the typical Sicilian breakfast since ancient times, especially in the warm months of the coastal areas. Also used as an afternoon snack, the Sicilian granita consists of a grainy semi-frozen liquid based on water, sugar and extract of the main ingredient (lemon, pistachio, coffee, etc …). It is almost always tasted together with the classic brioscia col tuppo, prepared with yeast-based dough. The most popular flavors of Sicilian granita are: lemon, coffee with cream, pistachio, strawberry, almond, chocolate, peach, jasmine and black mulberry.
PASTA ALLA NORMA
Among the tastiest Sicilian specialties we could not miss the first courses, including the popular pasta alla Norma which is characterized by typically Mediterranean flavors: prepared with macaroni or various types of short pasta, it is seasoned with tomato, fried aubergines, salted ricotta and basil. Originally from Catania, the Ca 'Norma pasta owes its name to the playwright Nino Martoglio who, due to its goodness, compared it to the famous play by Vincenzo Bellini.
PANELLE E CROCCHE'
It is a must to mention the street food of the Palermo cuisine, the street food at the top of the special world ranking compiled by Forbes, whose symbol is represented by the panelle accompanied with bread. The panelle are prepared with chickpea flour, water, parsley and salt; the batter obtained is then cut and fried. 'U pani chi Panelli is a delicious snack often combined with crocchè (also known as cazzilli), which consist of potato, pepper and parsley croquettes.
CAPONATA
With its dozens of variations, the Sicilian caponata is a dish steeped in Mediterranean flavors with a sweet-and-sour taste, used both as a side dish and as a main dish accompanied by bread. The ingredients common to the main recipes, which change according to the local customs of the island, are: fried eggplant, tomato, capers, olives, celery, onion, salt, vinegar and sugar. The caponata represents the typical "poor dish" of the rich and tasty taste, which is consumed above all in the summer months when the aubergine reaches its perfect maturation.
PASTA CON LE SARDE
Another important Sicilian first course is pasta with sardines, of Palermo origin and with many variations. The most classic of recipes includes the combination of long pasta (bucatini or maccheroni) with fresh sardines, wild fennel, raisins, pine nuts, onion, saffron, oil, salt and pepper. From the sweet-and-sour notes, pasta with sardines is a clever mix of earthy flavors with heady scents of the sea.
PASTA DI MANDORLE
Also called Pasta Reale because it is considered "worthy of a king" for its goodness, almond paste is another typical product of the island's pastry. It is used for the preparation of various desserts such as: biscuits and pastries with almonds or candied fruit, martorana fruit (which is given as a present for the feast of All Saints), cassata and cassatelle. Derived from the almond seed, widely used in Sicilian cuisine, almond paste is also processed in other regions but is officially recognized as a traditional Sicilian food product.

YOUR FREE TIME IN SICILY
Sicily is a vast Island that allows thousands of Tours & Activities of all kinds and for all tastes and needs. To facilitate the organization of your Golf Experience we have divided the experiences by city. We have specifically indicated the cities that are closest to the two Golf Courses.
TAORMINA Tours & Activities
About 35Km from Il Picciolo Etna Golf Resort & Spa
Food, Wine, Cooking Class activities

SIRACUSA Tours & Activities
About 20Km from I Monasteri Golf & SPA Resort
Food, Wine, Cooking Class activities
CATANIA Tours & Activities
Food, Wine, Cooking Class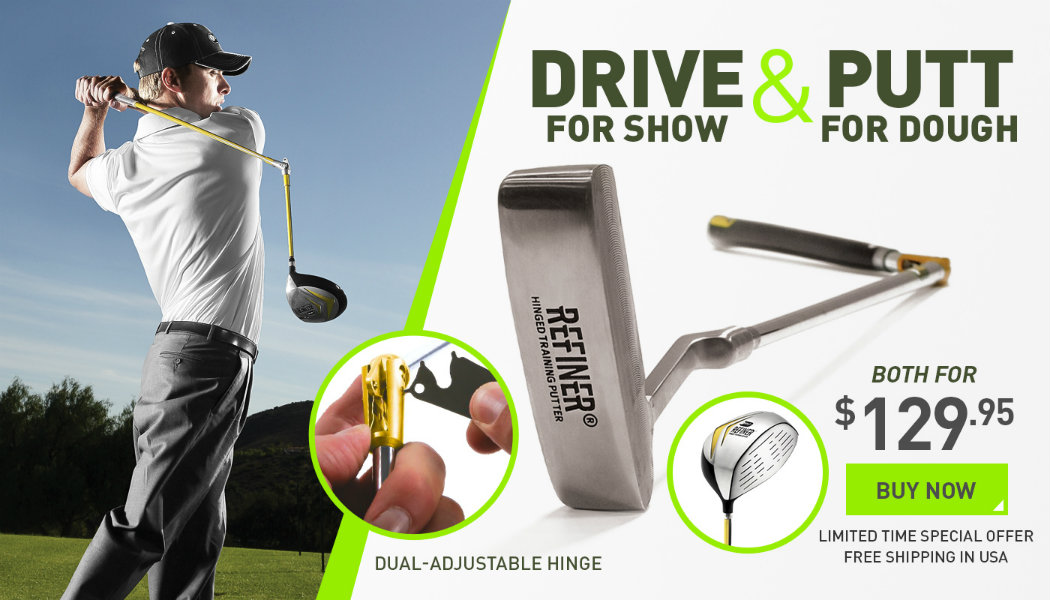 CEFALU' Tours, Activities, Food, Wine, Cooking Class

AGRIGENTO Tours & Activities
Food, Wine, Cooking Class

PALERMO Tours & Activities
Food, Wine, Cooking Class
MESSINA Tours & Activities
Food, Wine, Cooking Class

TO KNOW MORE
HOW TO REACH SICILY
Catania Fontanarossa Airport
About 71km fromI Monasteri Golf & SPA Resort
About 65Km from Il Picciolo Etna Golf Resort & Spa
Palermo Airport
Search and book your best flight
Relax at the airport waiting for your flight

Search and book your best private flight
Claim compensation for your flight delay or cancellation

Search and book the best car rental offer
Plan Your Train Journey
Airport Transfer
The comfort and relaxation of your private transport from / to the airport
Suitcases
If you use air flights always remember to check the size of the baggage on the airline's website !!

Golf Travel Gear
THE TRAVEL INSURANCE
!! Absolutely fundamental, always any trip you make, below I point out two opportunities !!


CALL TO ACTION
Good! You have everything you need to organize your next Golf Experience in absolute freedom to choose when, where, how.
If you need help, you don't understand how some reservations work, don't hesitate to send us a simple email, we will try to solve your problem.
Mail: info@playgolfontour.com
Golf Experience Trip Consulting
If you have little time or little desire, don't worry, together we can, in 1 hour, build your best golf vacation. Send us an email for more information: info@playgolfontour.com
The Golf Guides in Italy: