Last Updated on
Are you looking for a perfect destination for your next Golf Holiday? A place with a dream sea and a warm climate, but also excellent for those who love walking and hiking in nature? Then here is a destination to suggest, ready to offer you an earthly paradise and fabulous contrasts between the festive atmosphere of a tourist resort and the wild nature of its surroundings. We are talking about Mallorca, the largest island in the Balearic archipelago, in Spain. A real holiday kingdom and don't forget that Mallorca has dedveloped into a major golfing destinationover the last thirty years.
GOLF COURSES IN MALLORCA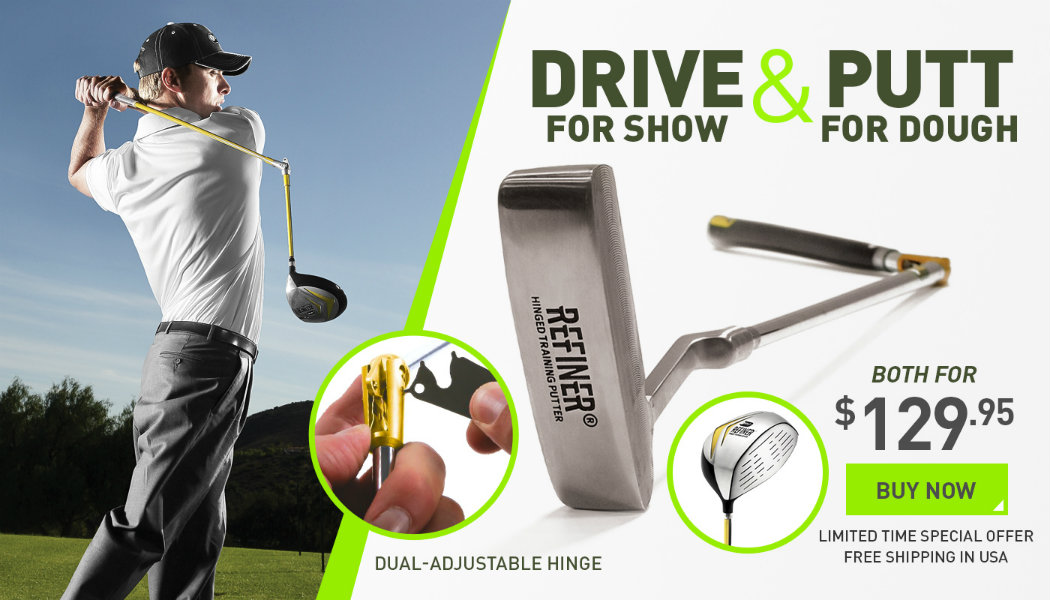 !! handicap certificate required !!
Some tips on golf courses:
To book the Tee Time, it is best to send an email to the secretary of the Golf Club you have chosen, asking for availability, obviously indicating the day and an indicative time. You can find the e-mail address by opening the Golf Club website from "Open website" and then searching for "contacts" or some Golf Clubs have the form to fill out to get the Tee Time. I think it's better to send an email to the Secretariat. Opens Google Map at the point of the Golf Club. You can have the necessary information to reach the playing field or to know the distances for example from the Hotel you have chosen for the stay.
WHERE TO STAY IN MALLORCA
Hotels
Villas & Apartments

WHAT TO EAT IN MALLORCA
Mallorca is not only about the sea and holidays under the sun: a highlight of one of the main European tourist destinations is also the gastronomy. So here is some information on the dishes that you shouldn't miss.
Sobrasada
Certainly there is no denying that the Spaniards have a long history of cured meats. There are many quality products based on fine meats within the Iberian gastronomy. The sobrasada has a characteristic orange color and has the great peculiarity of being raw. It is nothing more than a seasoned raw salami which is produced with salt, smoked paprika and a delicate mix of other spices. So you understand that this is an excellent Mallorcan specialty that you will be able to enjoy in this wonderful location. In fried eggs you can eat Sobrasada, for example, accompanied by vegetables. Without forgetting that an excellent opportunity to taste this very inviting salami is with boutifarron, or a sausage that is produced in this area.
Paletilla de cordero
At the end of a fantastic day of golf and afterwards passed around to discover all the beauties of Mallorca you could consider the Paletilla del cordero as a meal. It is nothing more than the lamb shoulder which is cooked in a very particular way which makes its flavor very intense. One opportunity you have is to savor this inside typical places of this Iberian island. Keep in mind that cooking is done slowly in a wood oven. To make the Paletilla de cordero even more special is certainly the sort of crust that you will notice on the outside. By losing water, it tends to become very crisp and thus have a very delicious flavor. Usually in Majorca clubs this dish will be served absolute, at most with some light boiled vegetables. Locals are keen that this dish is eaten while tasting the meat without any type of alteration or change in flavor.
Empanadas
Spanish cuisine allows you to choose from a wide range of gastronomic products. You can choose from many very tasty dishes. Among these it is possible to mention empanadas, or snacks that were mainly prepared during the Easter holidays. Now, however, things have changed also due to the high demand from tourists: that's why you will be able to eat this type of dish almost everywhere if you are in Mallorca. By sticking to the classic recipe, you will notice that empanadas are nothing but wraps of very soft bread with a delicate flavor. Inside you can choose between different types of fillings: the most popular ones are based on peas, lamb, paprika and pepper. A street food that you cannot miss at all, also because in Mallorca there are many retailers who do it. Also consider the possibility of eating empanadas that does not include lamb inside it but the Sobrasada from Mallorca.
Sospes Mallorquines
Reading these various dishes that are typical of the island of Majorca you would think that you must necessarily take a few pounds. Consider that there are also the Sospes Mallorquines which are soups that are prepared in a very simple way and with somewhat elementary ingredients. In fact, this soup is characterized by providing an alternation of layers of vegetables with dry bread. Cabbage, tomato, mushrooms, leek, artichoke, onion are other ingredients that cannot be missing based on the original recipe. You could also eat more hearty soups, especially if you think of a dinner after a very tiring day. Indeed the Sospes Mallorquines can also have pork ribs, bacon or Sobrasada. Then there is the Sospes de Matances version which coincides with the slaughter of the pig, which is characterized by having a very intense and tasty flavor.
Ensaimada
Do not forget that in Mallorca you will have the opportunity to taste very good sweet dishes that have a different flavor than the Italian pastry specialties. Probably to give flavor to Ensaimada is saim, or lard. In essence, it can be said that the Ensaimada is a sweet bread that has the shape of a spiral and therefore is also very pleasing to the eye. It will make you want to bite it as soon as you see it. It is prepared with eggs, flour and sugar to which lard cannot be added. In the Mallorcan tradition it is mostly eaten for breakfast but if you take a tour of the island's streets you will notice how the locals constantly produce it throughout the day. That's why you will also be able to eat it as a simple snack, perhaps accompanied by a fresh drink or a hot chocolate in the winter. Without forgetting that here you could savor it with almond ice cream: a fantastic combination.
Soller oranges
One of the most characteristic parts that you can admire in Mallorca is undoubtedly Soller. The many signs that are displayed by the people who live in this village will catch your eye: they invite you to enter the house to enjoy a hand-made juice. It may surprise you or you may think it is someone's publicity stunt. But no, it's all true. Just knock on the door of the houses where you find these signs and the locals will be very happy to offer you a juice with oranges grown by them. Soller oranges are considered the natural jewels of this Iberian territory. An excellent possibility to enjoy an absolutely natural drink prepared with a lot of love by the locals. The moment you leave, don't forget to buy a small souvenir, or a jar of orange-based jam. Needless to say, it is a completely natural product and free of any chemical preservative.
Other Majorcan specialties
Having said the dishes that you absolutely must not miss if you are on holiday in Majorca, consider that you can choose from many very delicious dishes. Tumbet is an excellent example: it is a completely vegetarian dish with potatoes, tomatoes, courgettes, peppers and even eggplants. You may find it similar to a pepperoni but the flavor is somewhat more decisive and tasty. Then there is the Frit Mallorqui, or a mix of sauteed vegetables with meat. There is also a variety based on seafood for those who would prefer something cooler on warm summer evenings. On the menu of a typical Mallorcan restaurant, you will notice a name, Pamboli. Very simple and good: bread and tomato with Spanish ham, the famous jamon, to top it all off.

WHERE TO EAT IN MALLORCA
!! Copy and paste the name on Google Maps to immediately find the coordinates, website, reviews !!
Starred Michelin Restaurant
Es Racó d'Es Teix – SA VINYA VELLA 6, 07179 DEIÀ
Adrián Quetglas – PASEO DE MALLORCA 20, 07012 PALMA DE MALLORCA
Marc Fosh – DE LA MISSIÓ 7, 07003 PALMA DE MALLORCA
The Michelin Plate
Molí des Torrent – CARRETERA DE BUNYOLA 75, NOROESTE : 1,8 KM, 07320 SANTA MARÍA DEL CAMÍ
Hostal Algaida – CARRETERA DE MANACOR, 07210 ALGAIDA
Es 4 Vents – CARRETERA DE MANACOR, 07210 ALGAIDA


YOUR FREE EXTRA-GOLF TIME IN MALLORCA
Tours & Activities
Food, Wine & Cooking class

HOW TO REACH MALLORCA
Airport
Palma de Mallorca Airport
Search and book your best flight
Relax at the airport waiting for your flight

Search and book your best private flight
Claim compensation for your flight delay or cancellation

Search and book the best car rental offer
Plan Your Train Journey
Airport Transfer
The comfort and relaxation of your private transport from / to the airport
Some transfer possibilities
Suitcases
If you use air flights always remember to check the size of the baggage on the airline's website !!

Golf Travel Gear
TRAVEL INSURANCE
!! Absolutely fundamental, always any trip you make, below I point out two opportunities !!


CALL TO ACTION
Good! You have everything you need to organize your next Golf Experience in absolute freedom to choose when, where, how. If you need help, you don't understand how some reservations work, don't hesitate to send us a simple email, we will try to solve your problem.
Mail: info@playgolfontour.com
Golf Experience Trip Consulting
If you have little time or little desire, don't worry, together we can, in 1 hour, build your best golf vacation. Send us an email for more information: info@playgolfontour.com
Don't forget to read: