Last Updated on
Brittany is a splendid French region with a strong identity, slender towards the ocean. Cities, towns and villages with colorful half-timbered houses, or all in stone, coastal and frightening cliffs and beaches with crystal clear sea, forests, legends of magicians and knights, spectacular lighthouses the most beautiful in the world, music traditions, wind, rain and light and sun maybe on the same day, the home of the "crepe" and many other gastronomic products, inhabited by proud women and men of their region, attached to traditions but hospitable and open to the world. Organizing your next Golf Experience in Brittany never leaves you indifferent.
GENERAL MAP
Consult the General Map to plan the organization of your Golf experience in BRITTANY. Inside you will find the Golf Courses and the airports so as to have a general glance that allows you a first planning. Integrate with the Booking Hotel map as regards the choice of your best hotel / villa / apartment.
GOLF COURSES WEBSITES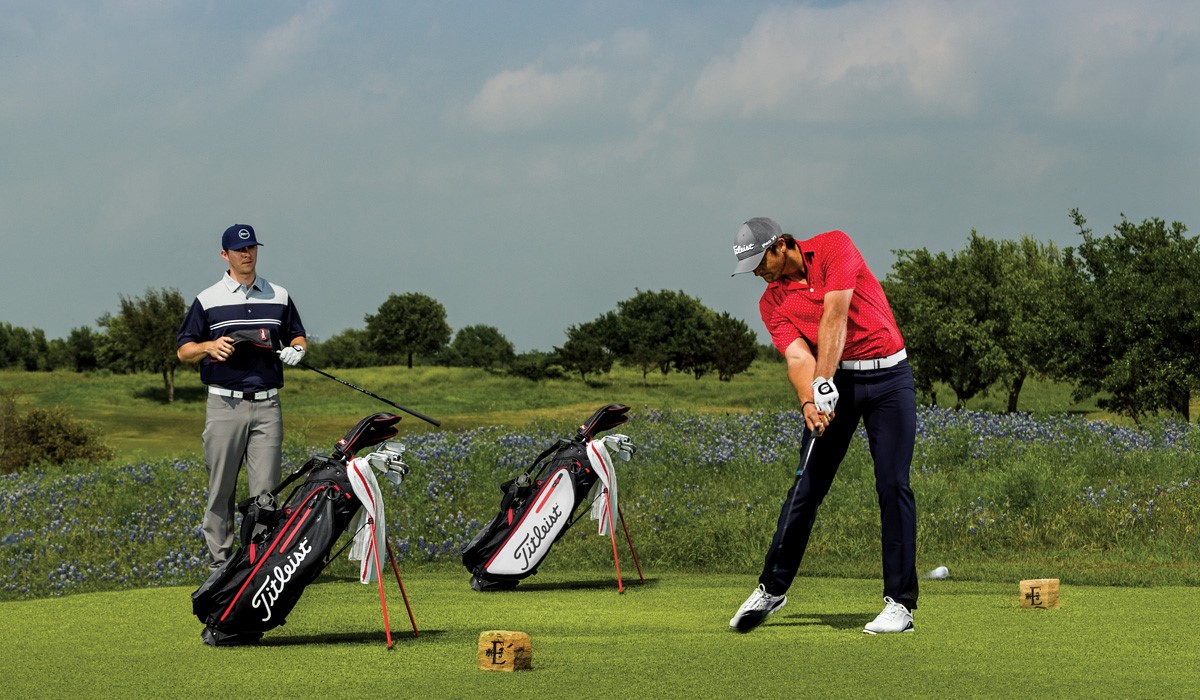 To book Tee Time, it is best to send an email to the secretary of the Golf Club you have chosen, asking for availability, obviously indicating the day and an indicative time. You can find the e-mail address by opening the Golf Club website and then searching for "contacts" or some Golf Clubs have the form to fill out to get the Tee Time. I think it's better to send an email to the Secretariat. Opens Google Map at the point of the Golf Club. You can have the necessary information to reach the playing field or to know the distances for example from the Hotel you have chosen for the stay.
WHEN TO GO TO BRITTANY – Weather
Brittany's climate is oceanic, with relatively cold winters and cool summers, with frequent cloudiness and wind all year round, but with more mild weather in summer.
Precipitation is abundant on the west coast (see Brest), where it exceeds 1,100 millimeters per year, while it drops to 950 millimeters on the south coast, below 800 millimeters along the north coast, and about 700 in the eastern inland area, but they are still frequent all year round, even if the least rainy season is summer, when it rains for about 10/12 days a month.
Winter, from December to February, is quite cold: temperatures are normally above zero, but the wind and humidity increase the feeling of cold. In addition, very cold periods are possible, with temperatures below freezing, when France is reached by currents from Russia. And so you can have snow, generally not abundant, and frost; the cold records are around -10 ° C. When the winds from the ocean prevail, the temperature can reach 12/14 degrees even in the middle of winter, but the wind can blow strongly.
Spring, from March to May, is very fresh, if not cold, especially in the first part. In March it can still snow; in April, and sometimes in the first half of May, there may still be days with a winter flavor. The rains are quite frequent, but less than in winter. In addition, the days get longer, and you can also see the sun, perhaps between one backhand and another or together with the clouds that run in the sky.
Summer, from June to August, is cool, with some pleasantly warm days, however cooled by the lively afternoon breeze. The coolness is felt especially along the west coast: in Brest the maximum in July and August is 20 degrees; on the north and south coasts the maximum is 21/22 degrees (see Saint-Malo, Lorient), while in Rennes, located at a certain distance from the sea, it even reaches 23/24 ° C. However the temperature depends on the weather: when the Atlantic disturbances pass (which can also occur in summer), the weather is cool and cloudy, with possible rains, while when the Azores anticyclone manages to protect, perhaps for a few days, this northwestern part of France, there can be pleasant and sunny days. Sometimes it can be even hot: occasionally it can reach 30 ° C on the coast, and 35 ° C in Rennes.
Autumn, from September to November, is still mild and pleasant in September, but then it gradually becomes colder, gray and rainy, and even windy. The amount of sunshine in Brittany is scarce in late autumn and winter, while it becomes all in all acceptable from April to September. Of course, we are still in the least sunny area of France (together with Normandy and the north-east), but we can hope for some nice days, or more easily with variable weather.
The sea temperature in Brittany is cold even in summer, and does not invite bathing, at least for Italian or southern European tourists: it reaches 17 ° C in August in Brest, and 18 ° C in Saint Malo.
When to go
The best time to visit Brittany is summer, from June to August, being the hottest of the year, although it is better to bring a sweatshirt, a light jacket and an umbrella in this season too, hoping not to use them. June is cooler, so July and August may be preferred. September is also a good month: a little more rainy than the summer months, but with still pleasant temperatures, especially in the first part.
In Saint-Malo, frequented mainly by tourists from central and northern Europe, as we have seen, the sea is cold even in the height of summer, however on fine days, when a too cool breeze does not blow, you can try to take some Sun.

WHERE TO STAY IN BRITTANY
Hotels & Apartments
Villas & Apartments
WHAT TO EAT IN BRITTANY
When one thinks of Brittany, one imagines wide beaches, cliffs, lighthouses, crustaceans and molluscs.
The north coast of Brittany is called Finistère, "end of the earth": in fact, the ancient Celtic people from here admired the Atlantic Ocean and asked questions about the existence of other lands and other peoples, beyond the infinite body of water.
But Brittany is not just beaches and its history dates back to even before the Celts, as the megaliths testify.
To visit, also the fabulous medieval villages: in this area it is also possible to satisfy the taste buds.
Its culinary tradition is characterized by tasty and energetic foods, products of the land but also of the sea.
Fishing has ancient traditions and is still honored with feasts and festivals, the "plateaux des fruits de mer", a mixed fry of seafood and shellfish, is a must.
In the restaurants, or directly at the port, you can taste excellent oysters (Huîtres), in the Bay of Douarnenez and the Loire estuary you can taste different types of oysters, all with different characteristics: those of Aven-Belon are sweet and slightly sugary, or those of the Bay of Quiberon, with a complex scent.
Even the scallops are a must try, and for lovers of fish and soups, there is the Cotriade: fish and crustaceans, with potatoes; generally, it is served with toasted baguettes.
Symbol of Brittany, Crépes and Galette have conquered the whole world, despite their simplicity; however, they are often confused or believed to be just one way to call the same dish differently.
In reality, there are differences: the crepes are made using wheat flour and, generally, they are stuffed with sweet creams and jams.
The galettes, on the other hand, are prepared with buckwheat and are exclusively stuffed with salty ingredients.
Meat dishes are typical of the hinterland: they are very tasty and nutritious and are often cooked in lard, such as Rillette.
Another very protein dish is Andouille, a sausage made with pork casings, smoked on beech wood.
You can eat it hot or cold, perhaps for breakfast, with slices of toasted bread, spread with salted butter.
The "Kig ha farz", with a complex preparation, is a pork pie, cooked with vegetables, it goes well with gnocchi mixed with buckwheat.
Among the products that the land gives, Roscoff red onions are among the most famous, with a delicate flavor, they are used in different ways, to prepare soups, sorbets and desserts.
Rich in vitamin C, it was part of the daily nourishment of farmers and fishermen.
Brittany also offers the opportunity to taste fantastic desserts, such as kouign-amann, originally from Douarnenez: rich in butter and calories, this dessert will not make you regret having transgressed the diet, the main ingredients are in fact flour, butter and sugar.
It is sold in aluminum cups, even only in single portion.
Just baked it is a real pleasure, it is considered a daily dessert, a bit like our brioches for breakfast, in fact, "kouign" means "brioche" and "amann" means "butter".
The salted butter candies are another typical product of this area, during the preparation of these candies, walnuts, hazelnuts and chopped almonds are added: the flavor is unparalleled, to the point that, in 1989, they obtained the "Meilleur bonbon" prize de France ".
In Brittany, it is not possible to find local wine, on the other hand, however, it is possible to drink excellent craft beers.
In addition, apples appear in many spirits, such as cider, Pommeau (as an aperitif), Eau-de-vie de Cidre (very similar to Calvados, is a cider distillate).

WHERE TO EAT IN BRITTANY
Michelin Restaurants
To facilitate your search and choice of the best Michelin restaurant / tavern in BRITTANY area I insert link to the Michelin Guide website. Enjoy your meal!
Restaurants & Taverns
Brittany travel guide
YOUR FREE EXTRA-GOLF TIME IN BRITTANY

HOW TO REACH BRITTANY
Airports & Golf Courses Map
Based on your travel schedule, choose your best arrival and departure airport. The location of the Golf Courses will help you better plan your Golf Experience in Brittany.
Plan your flight
Search and book your best flight
Relax at the airport waiting for your flight

Search and book your best private flight
Claim compensation for your flight delay or cancellation

Plan Your Transfers
TRAVEL INSURANCE
!! Remember that it is very important that you have insurance for your trip !!


CALL TO ACTION
You have everything you need to organize your next Golf Holiday in absolute freedom to choose when, where, how. If you need help, you don't understand how some reservations work, don't hesitate to send us a simple email, we will try to solve your problem. Mail: info@playgolfontour.com
Golf Holiday Trip Consulting
If you have little time or little desire, don't worry, together we can, in 1 hour, build your best golf vacation. Send us an email for more information: info@playgolfontour.com
Choose your other upcoming Golf Experiences: