Last Updated on
Slovenia is a small European pearl to be discovered, nestled between the Alps, the Mediterranean and the Karst. It is no coincidence that it is considered the green lung of Europe, it houses one of the largest biodiversities in the world and is the first country in the world to have been declared a green destination according to the standards of the Green Destinations organization. Beautiful golf courses distributed throughout the national territory which are relatively short of each other allowing for short transfers.
GENERAL MAP
Consult the General Map to plan the organization of your Golf experience in SLOVENIA. Inside you will find the Golf Courses and the airports so as to have a general glance that allows you a first planning. Integrate with the Booking Hotel map as regards the choice of your best hotel / villa / apartment.
GOLF COURSES WEBSITES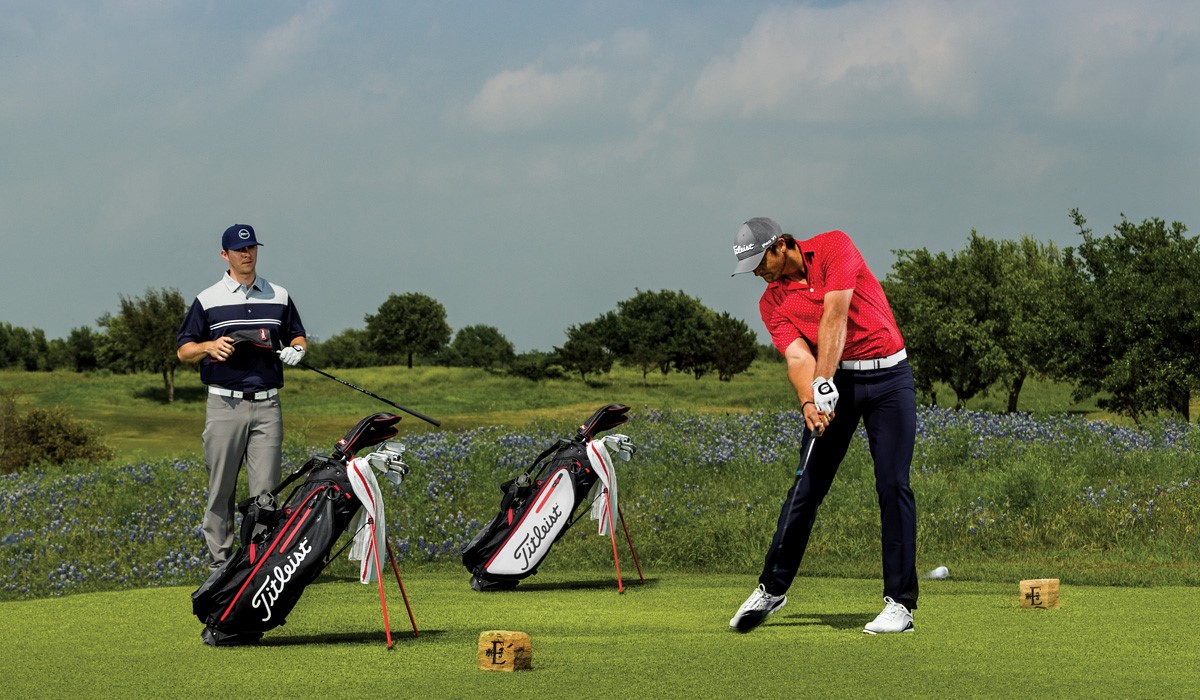 To book Tee Time, it is best to send an email to the secretary of the Golf Club you have chosen, asking for availability, obviously indicating the day and an indicative time. You can find the e-mail address by opening the Golf Club website and then searching for "contacts" or some Golf Clubs have the form to fill out to get the Tee Time. I think it's better to send an email to the Secretariat. Opens Google Map at the point of the Golf Club. You can have the necessary information to reach the playing field or to know the distances for example from the Hotel you have chosen for the stay.
WHEN TO GO TO SLOVENIA – Weather
In Slovenia there is a clear separation between the western lowland area that extends from Nova Gorica to northern Istria, which has a fairly mild climate, and the internal areas, which have a continental climate (in the hills, in the valley floor and in the eastern plain) or cold (in the high mountains).
Precipitation is abundant in the western part of Slovenia, where it oscillates between 1,000 and 1,500 mm per year in the plains and hills, but exceeds 2,000 mm (and even 3,000 mm on the most exposed slopes) in the mountains. Only in the more eastern hills and plains, rainfall becomes less abundant and falls below 900 millimeters.
The western plain of Slovenia which receives the maritime influence is not very extensive, because about thirty kilometers from the coast there is a mountain range that isolates the inland areas from the sea. This flat area close to the sea has a climate that can be defined as a transitional Mediterranean. In fact, winter is fairly mild in places such as Portorož, Piran, Izola, Koper, although it cannot be fully defined as Mediterranean: the average for January is around 5/6 ° C.
In addition, this area is exposed to a fearsome wind: the temperature suffers sudden drops when the bora appears, a cold and angry wind that blows more often in the cold semester and can be accompanied by a clear sky (clear bora), or more rarely from a cloudy weather, with rain or snow (dark bora). Snowfalls in this area are rare and are not generally abundant, because the bora comes from the plains of Eastern Europe, where the air is dry.
Summer in the western plain is hot, with averages around 23 ° C, but tempered by the breezes. The rains are frequent all year round, and they know an autumn maximum (from September to November), a relative winter minimum, and a recovery between late spring and summer. This does not mean that the summer is not sunny, but we must take into account some afternoon thunderstorms, and also a few days when the tail of an Atlantic disturbance manages to get here, perhaps followed by a bit of cold air that presents as bora.
As soon as you enter the inland areas, you will find the first hills that block the mild influence of the Adriatic. Already in Postojna, in the Karst hills at 533 meters above sea level, winter is cold and snowy, while summer can be hot during the day, but with nights that remain cool. The rains are abundant all year round, with a relative decrease only in January, February and July; in autumn, they can be torrential.
In Ljubljana, at 300 meters above sea level, the average for January is 0 ° C, that for July is 21 ° C. In winter the snow often falls, in the summer there is no shortage of thunderstorms, even if the sunshine is acceptable. In winter, mists are frequent when the weather is stable, while cold waves from Russia bring severe frosts; in summer, short heat waves are possible, with peaks of 35 ° C. Here are the average temperatures.
Throughout the central-eastern part of Slovenia, the climate remains similar to that of Ljubljana, with temperature differences mainly due to altitude. Going east, however, the precipitations decrease gradually: already in Maribor 895 mm per year fall, but to be relatively less rainy they are above all the autumn and the winter, since in any case the summer presents its load of thunderstorms. This applies to the entire eastern belt starting from Maribor, up to the north-eastern stretch of plain on the border with Austria and Hungary.
In high mountain locations the climate naturally becomes colder. Snowfalls are abundant especially in the western mountains of Slovenia, both in the northern Alpine sector and in the southern massif which is not by chance called Monte Nevoso.
In Kranjska Gora, a ski resort near the border with Austria, at an altitude of 800 meters, 1,450 mm of rain or snow fall per year, and even more in the mountains that surround it. Heavy thunderstorms are possible on summer afternoons, and heavy rains in autumn, especially in October.
South of Kranjska Gora we find mountains that exceed 2,500 meters. The highest mountain in Slovenia and the Julian Alps is the Triglav, 2,864 meters high. There is also a glacier in the area, now retreating due to global warming. Near a nearby summit, the Kredarica, there is a weather station located at 2,500 meters, at the Triglav Lodge. The snow reaches its maximum height in April (3 meters and 20), in June it is still one meter high on average, while in August it completely melted. The cold record is -28 ° C, the hot record is 21.5 ° C
When to go
In the short coastal stretch of Slovenia you can practice seaside tourism in the summer, but taking into account some cool and rainy days, or thunderstorms.
The internal areas can be visited from June to September, keeping in mind the rains that can sometimes be abundant even in summer in the western areas, such as in Ljubljana or Postunia. Hot weather can occur in July and August, so June and September may be preferred.

WHERE TO STAY IN SLOVENIA
Hotels & Apartments
Villas & Apartments
WHAT TO EAT IN SLOVENIA
A territory so close and with many things yet to be discovered. We are talking about Slovenia, a country whose history and traditions intersect with those of a part of our peninsula.
Even when it comes to food. SLOVENIA CAN COUNT ON 24 DIFFERENT REGIONAL KITCHENS Yet there are many dishes and products still unknown to us Italians when traveling through this corner of Europe. In fact, think that Slovenia can count on 24 regional cuisines and more than 170 recipes. Many local raw materials and many specialties that in some cases are affected by the scents and flavors of the neighbors: Italy in the first place, not to mention Croatia, Austria and Hungary. But they don't stop there. They have their own identity, their history and their suggestion.
Potatoes
Slovenia is the kingdom of this tuber. It is the most common side dish in restaurants. There are several local varieties not to mention dedicated festivals and monuments. In particular, do not miss the World Roast Potato Festival, the event that celebrates roast potatoes, one of the Slovenian national dishes. It usually takes place in September and the location that hosts it changes every year. However, you can taste these ingredients in many other local recipes. Try fried onions, stews, salads, omelettes or various types of gnocchi. Potato porridge is traditional in the town of Kostel. In the mountainous part, govnač is widespread, or a side dish made of potatoes and sauerkraut, and kocovi krapi, potato ravioli filled with polenta, cheese and dried fruit. Try these tubers in soups or in the Mohant cheese cake, typical of the Bohinj area, in the north-west of the country. Taste Idrija žlikrofi, or ravioli filled with potatoes, onion and spices, and don't miss the sweet dough prepared with potato flour.
Street food
If you love street food here you will find bread for your teeth. And the realm of all this are the markets, in particular that of the capital Ljubljana. Here you can find sweet and savory specialties, based on meat and vegetables. In particular, do not miss one of the most famous Slovenian recipes: kranjska klobasa. It is a spiced pork sausage that has been recognized as an Igp product. There is a variant that includes a creamy cheese filling. Another famous street specialty is the burek, probably of Balkan origin. It is a savory pie filled with meat and cheese.
Milk from vendors
In addition to markets, one thing that fascinates and amuses tourists is the presence of vendors of milk around Slovenian cities. You can buy and drink fresh milk from local farmers 24 hours a day. A culinary experience not to be missed.
Cheeses
And with so much milk could a rich variety of local dairy products be missing? We talked about Mohant, which is also included in Slow Food's Ark of Taste products. This list also mentions the traditional Bovec sheep's cheese from Plezzana, often served as an appetizer; the nanoški of the southwestern plateau of Mount Nanos, prepared with raw milk and served alone or together with salads or pasta; tolminc, a mountain cheese produced in the upper Soča valley. The trnič of the Kamnik and Savinja Alps is also famous. You will recognize it for the picturesque shape that wants to remember the shape of the female breast. It is in fact an ancient symbol of love and faithfulness. You can grate it on pasta, soups, porridge or salad. Or you can use it to accompany fish (especially trout) or meat dishes. Try it even as a dessert with a spoonful of honey.
Soups
They are a fundamental element for Slovenia's culinary tradition. They often represent the beginning of the meal so you cannot leave without having at least tasted a couple. After all, there are some for all tastes for which you have no excuse! One of the most famous recipes is prežganka made from flour, eggs and cumin seeds. Another famous specialty is jota, a kind of bean stew, sauerkraut (some prefer turnip), potatoes and pork (sometimes smoked to give a more decisive flavor to the whole). Goveja juha is a beef and vegetable broth, often offered as an entrée on Sunday lunch when the whole family gets together. In the north-east of the country bograč is traditional, a stew of meat (beef, pork and wild boar), potatoes and paprika. Then there is the mineštra, which can be equivalent to our vegetable minestrone (as well as the šara), and the ričet, the barley soup. Last dish we recommend is the štajerska kisla juha, the Styrian soup. It is traditional of the festival that reminds of the pig slaughter, but it is also prepared at the end of weddings. The ingredients are: pig's head and legs, vegetables, apples, aromatic herbs and wine vinegar which gives the whole a sour taste.
Sunflower oil
Olive oil is also used in Slovenia but the most traditional seasoning for many salads and soups is oil made from sunflower seeds. It has an intense flavor with toasted notes. Do you want to taste it in an original way? Then put a drizzle on the vanilla ice cream and add some sunflower seeds or chopped walnuts. A delicacy.
Chestnuts
They are one of the most important typical products of Slovenia. They are eaten in the oven for lunch or dinner, accompanied by a glass of wine or sparkling apple juice. Here, in fact, they represent an interesting raw material for savory dishes such as porridge with smoked meat. They can be enjoyed boiled and in the form of puree when they are used to decorate dishes. Chestnuts are also the perfect ingredient for many desserts, from cakes to ice cream to strudel.
Meat
Pork is certainly one of the most used raw materials in Slovenia. We have already mentioned it several times when talking about sausages, stews, fillings and soups. We can't forget the ham (pršut). On the karst plateau there are in fact the ideal conditions for this preparation. It is often offered together with pieces of local cheese and a glass of wine. Don't forget to try bujta repa, one of the Slovenian national dishes. It is typical of Prekmurje, in the north-east of the country, and is linked to the slaughtering of the pig, for which the fatter parts, such as the skin, are boiled together with the turnip. Another very famous recipe is mavželj, originally from the northern area. Initially the main ingredient was the head of the pig, today meat is used but also beef, chicken or turkey. Everything is proposed with polenta, larded onions and many spices. Finally, štruklji can be prepared with meat. It is a thin stuffed pasta that can count on many different interpretations depending on the region and the ingredients used. The interior can be meat-based or the whole can be accompanied by the roast sauce. The filling can also be sweet … but that's another story.
Squid and trout
The proximity to the Adriatic makes it possible to taste excellent fresh fish in Slovenia. Cod, sea bass, eel, cuttlefish … But squid are the real protagonists of Slovenian seafood cuisine. Try them grilled, stir-fried with vegetables or stuffed with cheese. In the hinterland, do not forget to taste the dishes based on carp but above all trout: baked in the oven and flavored with tarragon, wrapped in ham or fried. Soča is a local delicacy but fishing is severely regulated because the species is endangered.
Sweets
Slovenian desserts are often rich. Perhaps the most famous recipe, the Prekmurje gibanica, is an excellent example. It is a kind of puff pastry with layers of cheese, apples, walnuts and poppy seeds. Some also add raisins. Among the desserts, do not miss the potica (or povitica) and its filling of walnuts. You can also find variants with poppy seeds, hazelnuts, cheese or chocolate. Traditionally, it is the dessert of large parties such as Christmas and Easter. Finally try the sweet version of the štruklji, stuffed with bad, nuts, poppy seeds, cheese or berries. Do you think that the first evidence of this recipe dates back to the 16th century.
Wines and beers
Like Italian, Austrian and Hungarian neighbors, vines have been grown in Slovenia since ancient times and quality wine is produced. There are 14 wine-growing districts and the main ones are Primorska (white and red), Podravje (almost white only) and the Vipava valley (white and red). However, beer is the country's most popular alcoholic beverage. After all, Slovenia is a great hop producer and it is here (more precisely in Žalec, in the center of the country) that Europe's first public beer fountain / stapler was born. There are large breweries but also many small craft businesses to be discovered, such as Bevog, Pelicon, Human Fish, just to mention some of the most popular names.

SLOVENIA Travel Guide
YOUR FREE EXTRA-GOLF TIME IN SLOVENIA
Tours & Activities
Food, Wine & Cooking Class

HOW TO REACH SLOVENIA
Airports & Golf Courses Map
Based on your travel schedule, choose your best arrival and departure airport. The location of the Golf Courses will help you better plan your Golf Experience in SLOVENIA.
Plan your flight
Search and book your best flight
Relax at the airport waiting for your flight

Search and book your best private flight
Claim compensation for your flight delay or cancellation

Plan Your Transfers
TRAVEL INSURANCE
!! Remember that it is very important that you have insurance for your trip !!


CALL TO ACTION
You have everything you need to organize your next Golf Holiday in absolute freedom to choose when, where, how. If you need help, you don't understand how some reservations work, don't hesitate to send us a simple email, we will try to solve your problem. Mail: info@playgolfontour.com
Golf Holiday Trip Consulting
If you have little time or little desire, don't worry, together we can, in 1 hour, build your best golf vacation. Send us an email for more information: info@playgolfontour.com
Choose your other upcoming Golf Experiences: