Last Updated on
Switzerland is the country of nature and alpine landscapes, but also of high-altitude crystalline lakes, snow, mountain villages, enchanting fauna and flora, without forgetting the goodness of its famous chocolate and the pure air that you breathe in these pristine spaces full of peace. If you are a lover of a Golf Experience in the mountains and nature and if you can't stand the heat, a Golf Holiday in Switzerland is just what you need.
GENERAL MAP
Consult the general map to plan the organization of your golf experience in SWITZERLAND. Inside you will find golf courses, airports and the main places where you can practice Tours & Activities (this Logo
that you can see here) in order to have a general vision that allows you to plan first. Remember to integrate with the hotel booking map regarding the choice of the best hotel / villa / apartment.
GOLF COURSES WEBSITES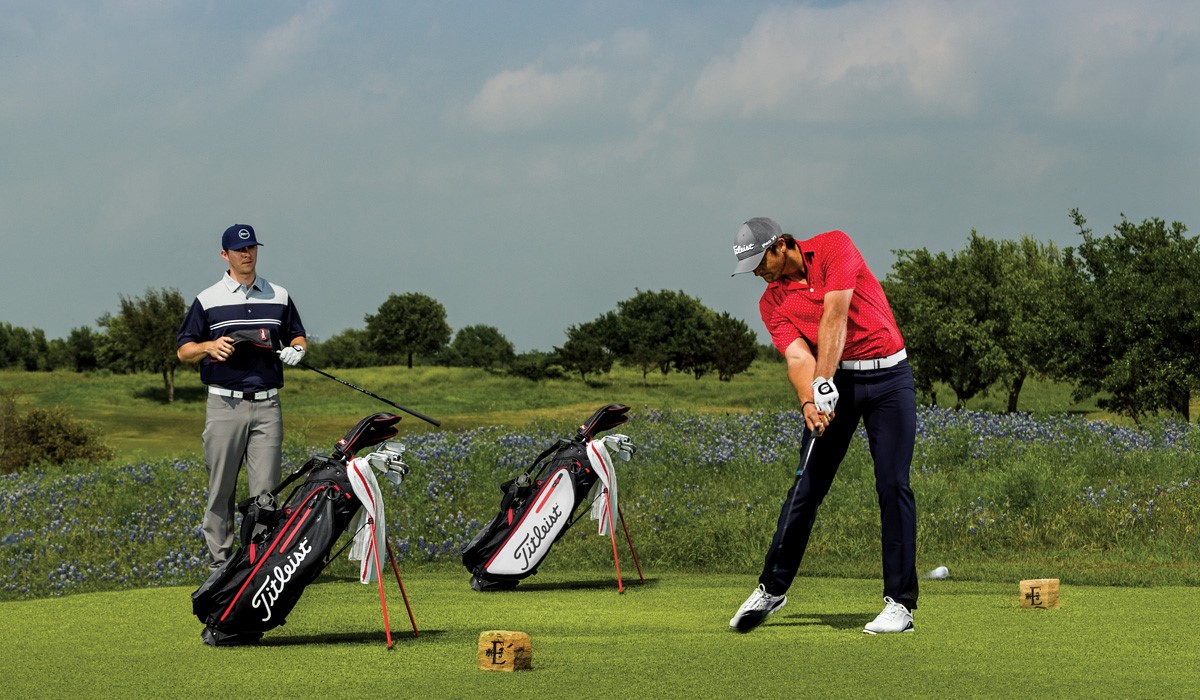 To book Tee Time, it is best to send an email to the secretary of the Golf Club you have chosen, asking for availability, obviously indicating the day and an indicative time. You can find the e-mail address by opening the Golf Club website and then searching for "contacts" or some Golf Clubs have the form to fill out to get the Tee Time. I think it's better to send an email to the Secretariat. Opens Google Map at the point of the Golf Club. You can have the necessary information to reach the playing field or to know the distances for example from the Hotel you have chosen for the stay.
WHEN TO GO TO SWITZERLAND – Weather
In Switzerland the climate is moderately continental on the plateau, alpine in the high mountains, and mite in the Canton of Ticino.
The main cities of Switzerland are located in a plateau called Mittelland, which is located at an altitude of about 400-600 meters, and has a moderately continental climate, with cold and gray winters (the average January temperature is around zero) and relatively hot summers and thunderstorms, with masses around 23-25 degrees. Many cities are located along the lakeshore, but only the larger ones (such as Lake Geneva and Lake Constance) manage to slightly mitigate the climate.
The mountain regions become colder with the growth of the altitude, but they also become more sunny in winter, because they are located above the layer of fog and low clouds that often envelops the lower layers.
To the south, the Canton Ticino has a milder climate, albeit a very rainy one, with evening thunderstorms in summer and heavy rains in autumn.
Snowfalls and late frosts are typical of the northern slope of the Alps, exposed as it is to cold currents from northern Europe. The cold wind, which in Switzerland and France is called Bise, blows mainly from the north-east and is more frequent in winter and spring. The cold waves can bring late snow even in spring, in March on the Mittelland, even close to the summer in the mountains.
From the second half of April, when the first hot days arrive, afternoon thunderstorms become frequent. The passage of Atlantic disturbances can bring cool and rainy days even in summer. Warm periods, with highs above 30 degrees, are possible but generally only last a few days.
Bern, the capital of Switzerland, is located in the plateau at 500 meters above sea level, and has an average January temperature of 0 degrees, and July of 18.5 degrees. During the winter there are about 35 days with snow, from November to April.
In Zurich, at 400 meters above sea level, the temperature is similar to that of Bern. In winter, the weather is often cold and gray, but even in summer, gloomy days can occur. The rainfall pattern is also very similar to that of Bern, with 1,100 mm per year and a maximum in late spring and summer.
In winter Zurich and the cities of the plateau are the least sunny in Switzerland, because in the anticyclonic periods a cloud cover can form, while the sun shines in the mountains and also in Ticino
Due to its slightly more western position and on the shores of Lake Geneva, Geneva has a slightly more forgiving climate: less cold and less gray in winter (the January temperature rises to +1 ° C), and with more snow rare, a little warmer and sunnier in summer. Precipitation is also slightly lower: the annual total amounts to 950 mm, and especially in Geneva the summer is less rainy. Climate similar to that of Geneva also in Lausanne and Montreaux, the other cities on Lake Geneva. In Montreaux in summer there is generally a pleasant climate, and there is a fair number of beautiful days.
Basel, at 250 meters above sea level, is located outside the plateau, and is crossed by the Rhine. Its climate, however, remains similar to that of cities like Zurich and Bern, just a little warmer, because the lower altitude is compensated by the northernmost position in the climatic area of central Europe. It is therefore also cold and gray in winter, and relatively warm and stormy in summer.
An area of Switzerland that has a peculiar microclimate is the Valais, and in particular the valley that hosts the city of Sion: here the rainfall is quite low (just 600 mm per year), due to the arrangement of the valley that is sheltered both from cold currents from the north and from warm and humid ones from the Mediterranean. On the other hand, during the winter cold air stagnates in the valley, and in fact in Sion the minimum temperature in January is -4 ° C.
The hottest cities in Switzerland are those of the Canton of Ticino, which are located on the southern slope and are therefore protected from the cold northern winds, such as Locarno, which is located 195 meters on the shores of Lake Maggiore, and Lugano, which is located less 300 meters above sea level and is mitigated by the lake of the same name. Here the climate resembles that of the shores of Lake Como, and is relatively mild in winter (the average January temperature is 3.5 degrees), with snowfalls and frosts much rarer than the cities already mentioned, and hot in summer but not overwhelming (22.5 the July average).
The climate of Ticino is however very rainy, especially in autumn, due to the Atlantic disturbances that recall southern winds from the Ligurian Sea, and in late spring and summer, due to frequent afternoon or evening thunderstorms. Indeed, the relatively drier season here is winter, from December to February. Precipitation amounts to 1,560 millimeters per year.
Many areas of Switzerland are subject to a wind that comes down from the mountains: the foehn. It is a hot and dry wind that blows from the south, can bring about sudden increases in temperature, and is more frequent in spring and autumn. In Ticino, on the other hand, the north wind appears as foehn, and therefore receives this wind just as the rest of the country is in the grip of cold waves.
In the mountains, the climate varies according to the altitude and the exposure of the slopes. Much of the country is located on the northern Alpine slope, which has an average lower temperature than the southern slope, and therefore also a lower portion of the glaciers. The mountain climate is highly variable, because it depends more than on the plains on the nature of the mass of air that is passing through the area at any given time. For this reason, above 1,500 meters, snowfall is possible even in June in the event of cold break-in, while even in mid-winter the temperature can exceed zero and become almost mild during the beautiful days. During the hot period, from May to September, afternoon and evening thunderstorms are frequent.
Zermatt, in the Valais, at 1,600 meters above sea level, has a relatively dry microclimate (annual rainfall is less than 700 mm), being sheltered to the north and south by a double chain of mountains such as the aforementioned Sion. But the mountains that surround it, equipped with glaciers, allow you to ski for most of the year. The average January temperature in Zermatt is -4 degrees, that of July is 13 degrees.
In Davos, in the Canton of Grisons, at 1,600 meters above sea level, the temperature goes from -4.5 degrees in January to 12.5 in July. Summer is clearly the rainiest season in Davos due to afternoon thunderstorms. In Davos and in the mountain resorts, the sunshine in winter is better than in the plateau and in the valley, because when the weather is good the sun comes out. In summer, however, even if the sun often shines in the morning, in the central hours of the day and in the afternoon the sky often clouds, and thunderstorms can break out.
WHEN TO GO
The best time to visit Switzerland is from late spring to early autumn (May to September).
For skiing, the second part of winter and early spring (February-March) are preferable, because the days are longer. In some places, summer skiing is also practiced.
To visit the mountain regions, summer is a good time, although in the afternoon it is normal that there are thunderstorms.

WHERE TO STAY IN SWITZERLAND
Hotels & Apartments
Villas & Apartments
WHAT TO EAT IN SWITZERLAND
With its diverse landscapes and climates and a marked cultural diversity, Swiss cuisine is a wide range of recipes and gastronomic traditions that mixes influences from German, French and Italian cuisine. Although there are famous and appreciated dishes all over the country, at the regional level there are different specialties, so depending on which part of Switzerland you intend to visit you can have fun discovering the products and the unique dishes of that region. There are of course ingredients that recur in numerous dishes as historically Switzerland is a country of farmers and breeders, so the cuisine is based on healthy and simple raw materials such as potatoes, meat and cheeses. Let's not forget that Switzerland is also the kingdom of chocolate and is very renowned for its pastry tradition, so if you are greedy do not miss a taste of the typical sweets.
Swiss cheese
If you are fond of cheeses, you cannot miss the many varieties produced in Switzerland, starting with the most famous Emmental, Gruyere, Vacherin, Appenzeller, etc. Many dairies and farms, as well as restaurants, offer tastings with various types of local cheese paired with honey and jams, but you will also find cheeses at the base of many recipes, such as fondue, raclette and älplermagronen.
The fondue
This cheese-based dish that we commonly find also in the regions of Northern Italy, is one of the most popular Swiss national dishes. Simple to prepare, it is simply made with melted cheese into which pieces of bread are dipped, but also potatoes, olives and other foods. Excellent dish on cold evenings and if you are company, it can be eaten as an aperitif or appetizer and is served in a pot placed in the center of the table so that it can be shared with the other diners, each equipped with skewers or forks to dip the bread. or other foods.
Raclette
Raclette is a typical cheese from the Canton of Valais and is the basis of this tasty and simple recipe. The cheese is put on the fire and when the top begins to melt it is scraped with a knife and used to flavor the baked potatoes or pickles such as cucumbers and spring onions. There are other versions of this dish, where meat and other vegetables are added in addition to potatoes.
Älplermagronen
This nourishing and simple dish is based on macaroni which are au gratin in the oven together with cheese, potatoes, cream and onions. Excellent in the winter season, it is appreciated all over Switzerland and is usually accompanied by an apple sauce, which gives a decidedly particular touch to the dish.
Rosti
The rösti is a popular potato dish that was once the typical breakfast specialty, today replaced by bread with butter and jam or by birchermüesli. Today potato rösti is prepared both as a tasty appetizer and as a second course or side dish. The result is a sort of omelette, in which the potatoes are crushed, raw or boiled, in a pan with butter or oil. Ingredients such as bacon, onions, vegetables, apples or various cheeses are often added to the original recipe to add a touch of flavor.
Zürcher Geschnetzeltes
This regional dish from the Zurich area is popular throughout Switzerland. It is a tasty and tasty recipe based on veal strips that are cooked together with mushrooms, cream, onions and a hint of white wine. Often this dish goes well with potato rösti or rice or pasta.
Papet Vaudois
Simple and truly delicious recipe from the canton of Vaud. The dish is based on potatoes, leeks and a tasty pork sausage stuffed with cabbage.
Basler Mehlsuppe (Basel-style flour soup)
A poor dish of the peasant tradition and excellent for warming up on cold winter evenings. It is a soup made from toasted flour, butter, onions and meat broth. It is flavored with various spices and seasonings to taste and at the end of cooking a sprinkling of cheese is added, usually Gruyere. It is a typical dish of the carnival period.
Ticino polenta
Polenta has a long tradition in Ticino and for many years it has been one of the fundamental dishes on the daily menu of the inhabitants. Today in many traditional restaurants it is still cooked on the fire in a large pot as it used to be, a preparation that requires long cooking times. The result is a tasty golden plate and excellent for cold days. It can be accompanied with many specialties, such as braised meat, stew, cheeses, etc.
Olma-Bratwurst
This sausage originally from the St. Gallen region is considered to be the national sausage and the best for grilling. It has a tender and tasty heart made up of veal and a little speck. Traditionally, it is eaten without mustard, but those who want can add a little to give it flavor. In addition to restaurants, it is often found in popular festivals, barbecues or street food stalls.
Birchermüesli
Birchermüesli is a blend of oat flakes, nuts and various types of dried fruit that is usually eaten as breakfast. It was created in Zurich in the early 1900s by the physician and nutritionist Maximilian Oskar Bircher-Brenner. Originally the muesli was kept one night soaking in water and lemon juice, today instead it is simply accompanied with milk, yogurt or soy milk according to taste and sometimes with fresh fruit.
Desserts

Swiss chocolate
The fame of Swiss chocolate goes beyond the country's borders and has always been one of the symbols of local gastronomic excellence. It was precisely here that milk chocolate was invented by Daniel Peter in the 1800s and in a short time he and other Swiss master chocolatiers became famous all over the world. Today there are many specialties based on chocolate and each canton has its own flagship product so whatever region you want to visit I advise you not to miss the opportunity to taste the excellent local chocolate, which is dark, milk, white, combined with candied fruit or hazelnuts, etc.
Nusstorte
This delicious cake is composed of layers of shortcrust pastry which is then filled with a crunchy filling made with hazelnuts, caramelized sugar and a butter or milk cream. In some recipes, honey is also added. It is an ancient traditional recipe, born in the 1920s, and is typical of the Engadine region in South East Switzerland.
Basler Leckerli
Among the oldest recipes there is that of these spiced biscuits, born about 600 years ago similar to gingerbread. They are prepared with flour, yeast, sugar, dried fruit such as nuts and almonds, candied fruit, honey, spices and a few drops of kirsch. Once cooked they are covered with an icing made with powdered sugar and water. Although they are found throughout the year, they are very popular during the Christmas holidays.
Drinks

Rivella
Rivella is a non-alcoholic carbonated drink made from cow's milk whey and is one of the most popular drinks in Switzerland. In addition to the classic taste, today it is available in different fruit or tea flavored variants.
Apple juice
As in various regions of Northern Italy, apple juice is also widespread in Switzerland, to be drunk cold or hot, simple or with the addition of spices.
Ovaltine
It is a soluble drink made from cocoa, barley malt and milk, similar to Nesquik. It is very popular in Switzerland, both among young people and adults.
Absinthe
A liqueur with a controversial history, since 2005 it has returned to being legally produced and today it is one of the leading spirits in Switzerland and is exported all over the world. Kübler and La Clandestine Absinthe are the most popular brands.
Damassine
Damassine is a plum-based liqueur produced in the Canton of Jura and is an excellent digestive to drink after a meal.
Bon Pere William
It is a famous Swiss brandy made from pears and often paired with cheese-based dishes such as fondue or raclette.

WHERE TO EAT IN SWITZERLAND
Michelin Restaurants
To facilitate your search and choice of the best Michelin restaurant / tavern in SWITZERLAND area I insert link to the Michelin Guide website. Enjoy your meal!
SWITZERLAND TRAVEL GUIDE
YOUR FREE EXTRA-GOLF TIME IN SWITZERLAND
Remember to follow the symbol
on the GENERAL MAP. Symbol is generic, learn more by visiting the individual proposals
Bern Tours & Activities
Zurich Tours & Activities
Geneva Tours & Activities
Lausanne Tours & Activities
Basel Tours & Activities
Zermatt Tours & Activities
Davos Tours & Activities

HOW TO REACH SWITZERLAND
By clicking on the airport symbol, you access various info such as GPS, address, website
Airports & Golf Courses Map
Plan your flight
Search and book your best flight
Relax at the airport waiting for your flight

Search and book your best private flight
Claim compensation for your flight delay or cancellation

Plan Your Transfers
TRAVEL INSURANCE
!! Remember that it is very important that you have insurance for your trip !!


CALL TO ACTION
You have everything you need to organize your next Golf Holiday in absolute freedom to choose when, where, how. If you need help, you don't understand how some reservations work, don't hesitate to send us a simple email, we will try to solve your problem. Mail: info@playgolfontour.com
Golf Experience Trip Consulting
If you have little time or little desire, don't worry, together we can, in 1 hour, build your best golf vacation. Send us an email for more information: info@playgolfontour.com
Choose your other upcoming Golf Experiences: