Last Updated on
New Caledonia = ATTRACTION !! The fundamental reason for attraction certainly lies in the extraordinary beauty of nature and the sea: many stretches of the large lagoon that surrounds Grande Terre and the Isle of Pines, and the entire lagoon of the island of Ouvea, are Unesco heritage. Those who practice diving will appreciate it even more, but even only by snorkeling you can admire corals with amazing colors and sizes and many fish and sea creatures also near the shore. 5 beautiful golf courses await you.
GENERAL MAP
Consult the general map to plan the organization of your golf experience in SWITZERLAND. Inside you will find golf courses, airports and the main places where you can practice Tours & Activities (this Logo
that you can see here) in order to have a general vision that allows you to plan first. Remember to integrate with the hotel booking map regarding the choice of the best hotel / villa / apartment.
GOLF COURSES WEBSITES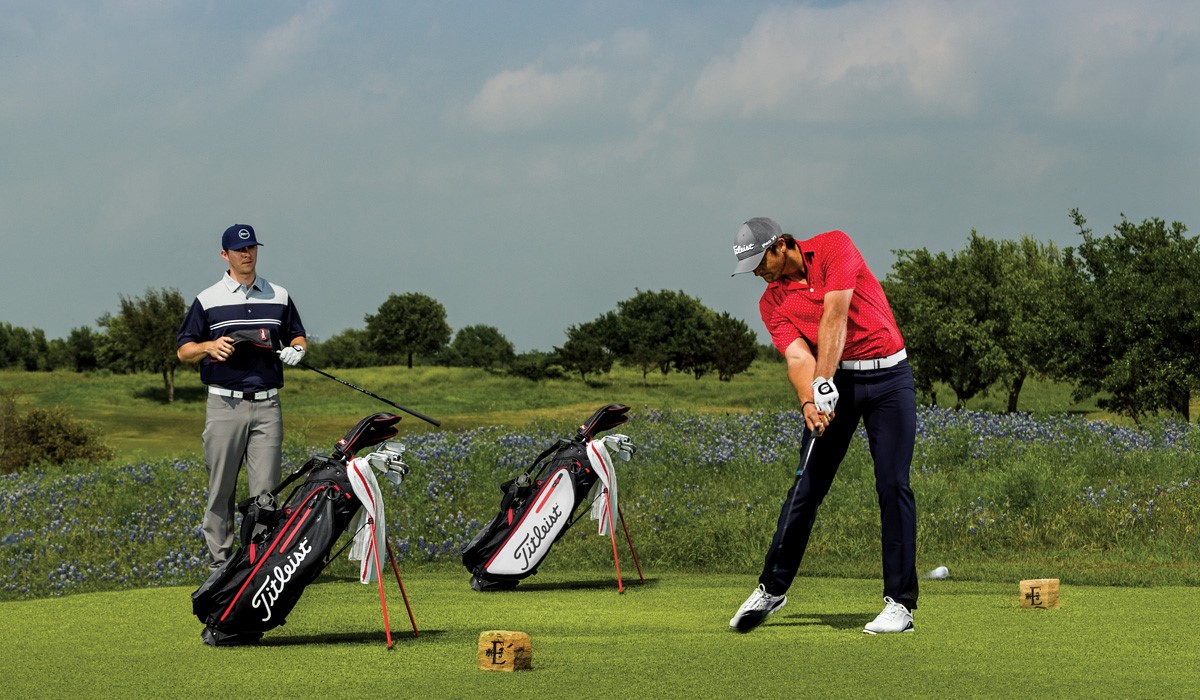 Garden Golf de Dumbéa
To book Tee Time, it is best to send an email to the secretary of the Golf Club you have chosen, asking for availability, obviously indicating the day and an indicative time. You can find the e-mail address by opening the Golf Club websiteand then searching for "contacts" or some Golf Clubs have the form to fill out to get the Tee Time. I think it's better to send an email to the Secretariat. Opens Google Map at the point of the Golf Club. You can have the necessary information to reach the playing field or to know the distances for example from the Hotel you have chosen for the stay.
WHEN TO GO TO NEW CALEDONIA – Weather
Located between Australia and the Fiji islands, the archipelago of New Caledonia has a tropical climate, characterized by two main seasons, with long summers (November-March) and rather hot, especially between late December and late March, and fresh winters, similar to our spring, which run from June to September. In terms of temperatures, however, there is no substantial difference: the annual average is 24 ° C, with maximum temperatures around 20-22 ° C in winter and 28 ° C in summer. There are two very short intermediate seasons: autumn lasts from April to May, while spring from October to November.
If you have to decide when to go to New Caledonia it is important to consider various factors, first of all the rains: keep in mind that it can rain in any season of the year in New Caledonia, but if in winter rainfall is infrequent and not abundant, in summer instead it rains often and in some months there is the risk of cyclones. But then you must also take into consideration the part of the country you want to visit, the activities, the events and the tourist turnout, which naturally affects the cost of the holiday.
From September to late December

This is considered the best time to visit New Caledonia from a climate point of view. The maximum temperatures are quite high, around 26-30 ° C, but the humidity is still bearable. This period, especially from November, corresponds to the high tourist season: in the countries of Oceania, in fact, it coincides with the summer holidays, so many tourists take a trip to the islands of the archipelago. This, however, means that hotel and flight prices are naturally higher. It must also be taken into account that the humidity, which is always higher as we approach January, often flows into heavy rains, therefore, in addition to swimsuit, sunglasses and protective cream, it is good to have an umbrella or a waterproof cape. This is an excellent time for a relaxing holiday by the sea, outside or inside the water: you can dive, snorkel or simply swim and sunbathe. Gastronomy and culture enthusiasts will have no problem facing a little rain, while for excursions, trekking and surfing it is preferable to opt for other months of the year. During the summer months you will find a very lively atmosphere, thanks not only to the high tourist turnout, but also to the many events, festivals and even exhibitions in museums and art galleries, especially around the Christmas holidays.
Main events and holidays

Christmas and New Year's Eve. Throughout December in New Caledonia Christmas is celebrated with markets, shows and activities designed for children: in Nouméa, in the Place des Cocotiers, children can meet Santa Claus, take photos and send their letter. All cities are decorated with trees and lots of lights. Also the New Year is of course a great event and you can celebrate in the restaurants with the classic dinner based on local specialties and then wait for the midnight fires.
From January to March

These are the months usually not recommended for a Golf trip to Caledonia, especially because they coincide with the rainy and cyclone season. It is certainly an excellent time for those who want to save money since it corresponds to the low season, therefore there are excellent offers on flights and accommodation. These are also the hottest months, with February in the lead, so if you travel in this period it is better to bring light clothes, but also a cape or a waterproof jacket. Of course, if your passion is culture and gastronomy, you will still find many things to do indoors and you will see an authentic New Caledonia, almost completely free of tourists.
Main events and holidays

Yam Festivals (February-mid April). Yam is a sort of local sweet potato and is a very popular and important product in New Caledonia: it is cooked on all special occasions, such as weddings and births. From February to mid-April, during the harvest period, there are various festivals dedicated to this specialty and the main one takes place in Nouméa and includes parades, concerts, dances and, of course, tastings of typical dishes.
Omelette Festival (March-April). During Easter there are many events and festivals and among these one of the most bizarre and fun takes place in the town of Dumbea and is dedicated to omelettes. This event has historical roots because it recalls when Napoleon asked the citizens of Bessieres to prepare a giant omelet for his soldiers.
April to August

From April, temperatures and humidity begin to drop and this is the best time for those looking for an excellent compromise between climate and prices: the rains are in fact becoming less frequent and there is little tourist flow. The tropical vegetation, invigorated by rainfall, is even more brilliant and is the best time, also thanks to the cooler temperatures, for trekking and horseback riding or cycling in the hinterland. But even those who want to go to the beach will find pleasant days: the winter of New Caledonia, in fact, is never too cold (the minimum is around 17 ° C on average) so you can lie in the sun. So don't forget to pack your bathing suit, sunscreen and glasses, but also bring some heavier clothing for the evening, when the temperatures drop by a few degrees. Between May and September the beaches are a destination for surfers, who take advantage of the low tourist turnout and intense winds to ride the waves; the winds also favor sailing enthusiasts who enjoy sailing between one island and another.
Main events and holidays

New Caledonia Triathlon (May). Since 1985, New Caledonia has hosted this sporting event, in which over 300 athletes from all over the world take part. In addition to the competition, open to all, music and dance shows and gastronomic festivals are organized.
Museum Night (mid May). Every year the museums of New Caledonia remain open overnight, offering special guided tours, workshops, meetings and exhibitions. Ideal for those who want to discover the secrets and history of this archipelago.
Great Lagoon Regatta (June). An internationally renowned regatta, open to all types of boats. The origins of this sporting event actually derive from the traditions of Malaysia, but it has now become a highly anticipated event and an important part of the local culture. To frame the event there are shows and parties with food and music.
Bastille Day (July 14). Every year on July 14, the day that commemorates the taking of the Bastille, it is a national holiday, as in France, and on this occasion it is celebrated with parades, fireworks and many events.
Noumea Carnival (mid-August). The Nouméa carnival takes place every year in August and is a highly anticipated event attended by thousands of people. Costumed parties, shows, concerts and street food stalls invade the streets of Nouméa: all ends with a large parade that crosses the city from Birhakeim Square to the Jules Ferry Quay where a fireworks show is held.

WHERE TO STAY IN NEW CALEDONIA
Villas & Apartments
WHAT TO EAT IN NEW CALEDONIA
The intertwining of populations and cultures that characterizes New Caledonia has created a varied cuisine, characterized by a delicious and original mix of French, Asian and oceanic flavors. If in the big cities like Nouméa, there are also various international specialties, in rural areas you can taste the typical dishes of the place, maybe in some small traditional restaurant. In these areas, far from the city, many kanaki live which are mainly dedicated to agriculture and for this reason tropical vegetables and fruits are a fundamental part of the local cuisine: tubers such as taro, yam or yam (a sort of sweet potato ), are widely used foods and in particular yam is served on special occasions, such as weddings and births. As in all tropical islands, fish and crustaceans are also present in many dishes: lobsters, shrimps and crabs are the most popular. There is no shortage of meat specialties, in particular deer, and for the more daring palates there are snails, bats and pigeons.
French influence is also evident from the widespread use of vanilla, the importance of coffee and wine in daily life and desserts; as for wines, you will find many French brands and in the towns there are many pastry shops and chocolates with delights with Parisian aromas.
bougna
It is the national dish of New Caledonia and is a traditional recipe of kanak cuisine. It is a specialty in which the main ingredient is fish or meat, cooked together with taro, sweet potatoes, bananas and yams. Everything is dipped in coconut milk and then wrapped in banana leaves and simmered for several hours in the typical kanak ovens.
Civet de Rousette
Although the name seems tempting, this dish is actually a bat stew. It is a very popular specialty in New Caledonia and is prepared by marinating bat meat in red wine and then cooking it as a kind of ragù.
Seafood and Crustaceans
Seafood and crustaceans are very common foods in New Caledonia: the rocky coasts and rocks make the sea particularly rich in these species. In the northern beaches there are a delicious ingredient, clams, which are simply served cooked in a pan with a little salt and oil. Another typical specialty are mangrove oysters, generally eaten raw with a simple vinaigrette. Lobster is the typical dish to be consumed during holidays, such as Christmas and New Year, but it is commonly found throughout the year. The best way to enjoy it is to cook it on the grill, simply accompanied by aioli or pinzimonio sauce. The same type of cooking is often reserved for crabs, another product much loved by Caledonians. A typical specialty is coconut crabs, typical especially of the Loyalty Islands; as the name suggests, this species of crustacean is attracted to the coconuts, which it feeds on. It is served with various types of sauces, personally I recommend the curry one, prepared with coconut milk.
Vol au vent des fruits de mer
Of French origin, Vol au vents are delicious appetizers. They consist of a basket of puff pastry which in this recipe are stuffed with fish and seafood, usually clams, shrimps and chopped fish fillets. They are then held together by a creamy sauce, such as mayonnaise or other typical sauces.
Bulimes / Escargot de l'Ile des Pins
One of the most delicious specialties of the Isle of Pines are bulimes, or snails. They are usually cooked in soup, but they can also be added to the bougna dish or simply seasoned with herb butter and garlic.
Blue Shrimp
One of the most particular specialties of New Caledonia is the delicious blue prawn, now appreciated all over the world. The blue hues of this shrimp species are thought to be due to the type of feeding, as it feeds on plankton in the turquoise lagoon of New Caledonia. They can be eaten raw or cooked.
Beef and venison
If you are a meat lover you will be surprised by the excellent quality of the local products. In particular, beef, locally bred, and deer are the most common specialties. They are cooked on the grill or stewed, cooked on skewers or as a ragù.

NEW CALEDONIA TRAVEL GUIDE
YOUR FREE EXTRA-GOLF TIME IN NEW CALEDONIA
Remember to follow the symbol
on the GENERAL MAP

HOW TO REACH NEW CALEDONIA
By clicking on the airport symbol, you access various info such as GPS, address, website
Airports & Golf Courses Map
Plan your flight
Search and book your best flight
Relax at the airport waiting for your flight

Search and book your best private flight
Claim compensation for your flight delay or cancellation

Plan Your Transfers
New Caledonia Transfers & Ground Transport
GETTING AROUND IN NEW CALEDONIA
The islands belonging to New Caledonia are quite extensive, apart from the Grande Terre over 400 km long, even the smallest Ouvea, Maré, Lifou and Ile Des Pins have relatively large distances. We therefore recommend renting a car, a possibility offered on Grande Terre and by the major world car rental chains. On the other hand, on the Loyalty Islands and on the Isle of Pines, the car can be hired by asking directly to the structure where you are staying, however taking care to make this request when booking the accommodation, as the number of cars available is limited.
Travel between Grande Terre and the smaller islands is available through the local regional airline, Air Caledonie, which mainly uses ATR-72 aircraft capable of covering distances in about half an hour's flight (several flights per day are available for all destinations, even on holidays). One aspect to keep in mind is that to move between a smaller island and another, Air Caledonie almost always requires the change of aircraft in Noumea, where you often have to wait several hours, depending on the operation (so it can it happens that a whole day is wasted, to make two flights lasting half an hour each). In return, however, this airline offers ticket booklets at very advantageous rates for those who want to visit more islands: generally the booklets are not available through travel agencies, but you must contact the airline directly by phone or through their website. Alternatively, it is possible to move between the Loyalty Islands (Ouvea, Lifou, Maré) using Air Loyauté flights operated with small Twin Otter aircraft, this time direct, but not available every day and which still require a stopover in Lifou ( sometimes long) if you want to move between Ouvea and Maré.
TRAVEL INSURANCE
!! Remember that it is very important that you have insurance for your trip !!


CALL TO ACTION
You have everything you need to organize your next Golf Holiday in absolute freedom to choose when, where, how. If you need help, you don't understand how some reservations work, don't hesitate to send us a simple email, we will try to solve your problem. Mail: info@playgolfontour.com
Golf Holiday Trip Consulting
If you have little time or little desire, don't worry, together we can, in 1 hour, build your best golf vacation. Send us an email for more information: info@playgolfontour.com
Choose your other upcoming Golf Experiences: