Last Updated on
Huge beaches of fine sand, transparent water in which to dive and let go, palm trees swaying in the wind … Yes, this paradise exists and is located in the Cayman Islands. With their postcard landscapes, the Cayman islands are a dream destination where you can choose from numerous water and outdoor activities, such as diving in the Bloody Bay Wall water park, kayaking, sailing, hiking, climbing and of course our beloved golf.
GENERAL MAP: Golf Courses, Airports, main Tours & Activities places
Consult the general map to plan the organization of your golf experience in CAYMAN ISLANDS. Inside you will find golf courses, airports and the main places where you can practice Tours & Activities (this Logo
that you can see here) in order to have a general vision that allows you to plan first. Remember to integrate with the hotel booking map regarding the choice of the best hotel / villa / apartment. that you can see here). CLICK ON THE GOLF COURSE SYMBOL TO ACCESS DETAILS SUCH AS WEBSITE, ADDRESS, TELEPHONE NUMBER AND GPS INDICATIONS TO REACH IT.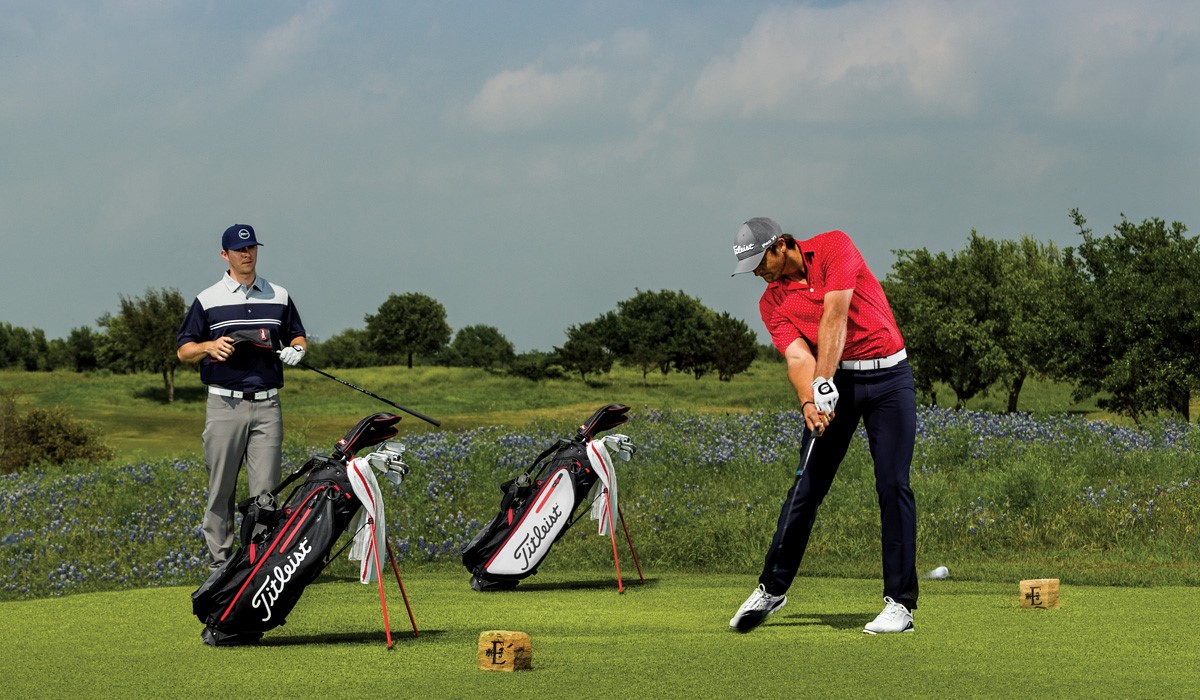 To book Tee Time, it is best to send an email to the secretary of the Golf Club you have chosen, asking for availability, obviously indicating the day and an indicative time. You can find the e-mail address by opening the Golf Club website and then searching for "contacts" or some Golf Clubs have the form to fill out to get the Tee Time. I think it's better to send an email to the Secretariat. Opens Google Map at the point of the Golf Club. You can have the necessary information to reach the playing field or to know the distances for example from the Hotel you have chosen for the stay.
WHEN TO GO TO CAYMAN ISLANDS
The weather of the Cayman Islands is influenced by the tropical maritime climate, therefore it is mainly pleasant and mite. There is a dry and cooler season from November to April, in which the trade winds from the north-east blow, with average temperatures between 22 and 26 degrees, and a wetter and warmer season from May to October, with average temperature of 28 ° C and selected option. On average every year about 1,400 mm drop a little. The rains occur mainly in the form of evening showers, which is typical of many countries with a tropical climate, which means that the sun never fails and this is more than enough to be able to think of booking a trip to these beautiful islands.
When to find the best climate
The best time to organise your next Golf Experience in Cayman Islands is between the end of November and April, when the temperature is very pleasant, given that it oscillates between the maximum 30 ° C and the minimum 24 ° C and the humidity reaches the minimum levels, thanks above all to the trade winds.
When NOT to go
Being a tropical climate, during the year you can always enjoy a mainly summer temperature, therefore you can go to these places all year round but in some cases you have to know how to organize yourself. If we talk about July and August for example, these are the months characterized by a strong heat, which can make the days difficult to bear. As far as rainfall is concerned, they are present all year round, but in general they are afternoon showers that end as quickly as they started. But there are months in which they can be very frequent, such as September and October, in which bad weather can often lead to hurricanes. For this reason it is very important to always follow the weather forecast.
Seasons
The seasons of the Cayman Islands, due to the tropical climate, are essentially of three types: the dry season, with cooler temperatures, the hot season, with a very high humidity and finally the rainy season, some months of the year are affected of frequent rainfall.
Dry season (December-May)
In these months the temperatures make the climate pleasant and cool, this is mainly due to the presence of the trade winds, which guarantee at least 28 ° C on average and without humidity. It is in this season that prices tend to rise, but tourists are sure that the weather is more than optimal, also because rainfall is scarce.
Hot or humid season (June-August)
Between June and August the temperatures rise significantly and the heat is felt, especially due to the high humidity. But the heat peak occurs mainly in July, the month in which the maximum 32 ° C is also reached. In fact, you can think of reaching the islands even in this season but you need to know how to equip yourself.
Rainy season (September-October)
Precipitation is already present from late May until early November, but the rains are much more frequent in September and October, and can also be quite violent.

WHERE TO STAY IN CAYMAN ISLANDS
Hotels & Apartments
Villas & Apartments
WHAT TO EAT IN CAYMAN ISLANDS

The cuisine of the Cayman Islands is certainly linked to the typical Caribbean gastronomy, in fact, the basic ingredients are: coconut, banana, mango, cassava, potatoes, rice, peas and, inevitable, fish, mainly tuna, red snapper and molluscs. But there is another ingredient that deserves a separate discussion and is the basis of many traditional dishes: sea turtle meat. This unusual meat is served in soups, stews or in braised steaks (there is a note to be made: all turtles come from eco-sustainable farms). In restaurant menus, there is often the conch (conch), a large pink mollusk that is cooked together with onion and other spices to prepare a stew, or it can be fried or raw, left to marinate in lime.
As for desserts, you can find the classic Tortuga Rum Cake or the Heavy Cream, a thick cream made with ingredients rich in starch (such as cassava and yellow flour) and abundant brown sugar. These desserts can be accompanied by cold coconut milk, Jelly Ice, or a local beer, Stingray Beer. It should be added that traditional Caymanian cuisine is quite expensive but it will not disappoint you.

CAYMAN ISLANDS TRAVEL GUIDE
YOUR FREE EXTRA-GOLF TIME IN CAYMAN ISLANDS
Remember to follow the symbol
on the GENERAL MAP
Symbol is generic, learn more by visiting the individual proposals
When choosing your experiences, remember to insert the correct date referring to the weather "when to go"

HOW TO REACH CAYMAN ISLANDS
By clicking on the airport symbol, you access various info such as GPS, address, website.
Airports & Golf Courses Map
Plan your flight
Search and book your best flight
Relax at the airport waiting for your flight

Search and book your best private flight
Claim compensation for your flight delay or cancellation

Plan Your Transfers
Cars can be rented at the airport or can be delivered directly to the hotel where you are staying. The local driving license can be requested from the rental agencies; you must be at least 21 years of age and have a valid driver's license from your country. Motorbikes and mopeds can also be hired in all three islands. Traffic is slow and quiet and you drive according to Anglo-Saxon customs, on the left side of the road. Taxis can be taken everywhere in Grand Cayman, although they become increasingly rare as you leave George Town. There are no taxis on Little Cayman and Cayman Brac. There are ferries between North Sound and Rum Point in Grand Cayman and the one way trip takes 40 minutes. The Cayman Islands are fairly small and flat and cycling is easy as long as you are not carrying your diving gear. Bicycles can also be hired. If you don't want to rent a private boat, the only other way to move from one island to another is by plane. Island Air has small propeller planes that go from Cayman Brac to Little Cayman in about half an hour. Cayman Airways has Boeing 737 for Cayman Brac but does not offer the service for Little Cayman. The light aircraft of Island Air fly between Little Cayman and Cayman Brac in seven minutes: as soon as the plane has taken off you can already see the landing strip. Grand Cayman Airport, Owen Roberts Airport, is located less than 3km south of George Town and there are always plenty of taxis available to get into town. Gerrard-Smith Airport is located at the western end of Cayman Brac. In Little Cayman, Edward Bodden Airfield is located just west of South Town on the southwest coast. In neither of the smaller islands is there a taxi service to the airport, but hotels take care of picking up arriving travelers. There are no ferry services between Grand Cayman and the other two islands, but private boats in 20 minutes can take passengers from Little Cayman to Cayman Brac for around US $ 25.
TRAVEL INSURANCE
!! Remember that it is very important that you have insurance for your trip !!


CALL TO ACTION
You have everything you need to organize your next Golf Holiday in absolute freedom to choose when, where, how. If you need help, you don't understand how some reservations work, don't hesitate to send us a simple email, we will try to solve your problem. Mail: info@playgolfontour.com
Golf Holiday Trip Consulting
If you have little time or little desire, don't worry, together we can, in 1 hour, build your best golf vacation. Send us an email for more information: info@playgolfontour.com
Choose your other upcoming Golf Experiences: