Last Updated on
Always renowned for its territorial excellence, Port Elizabeth is known with the nickname "City of Friendship" for the warm welcome that the local inhabitants reserve for tourists who visit it. "Ubuntu": this is the South African word that locals use to define the characteristic hospitality of the city of Port Elizabeth. An expression that implies benevolence towards others, a real rule of life based on respect for others. Human warmth is not the only warmth you will feel once it arrives; Port Elizabeth enjoys a predominantly sunny climate, the most pleasant in all of South Africa, which makes it a paradise for sports lovers.
GENERAL MAP: Golf Courses, Airports, main Tours & Activities places
Consult the general map to plan the organization of your golf experience in PORT ELIZABETH. Inside you will find golf courses, airports and the main places where you can practice Tours & Activities (this Logo
that you can see here) in order to have a general vision that allows you to plan first. Remember to integrate with the hotel booking map regarding the choice of the best hotel / villa / apartment. that you can see here) CLICK ON THE GOLF COURSE SYMBOL TO ACCESS DETAILS SUCH AS WEBSITE, ADDRESS, TELEPHONE NUMBER AND GPS INDICATIONS TO REACH IT.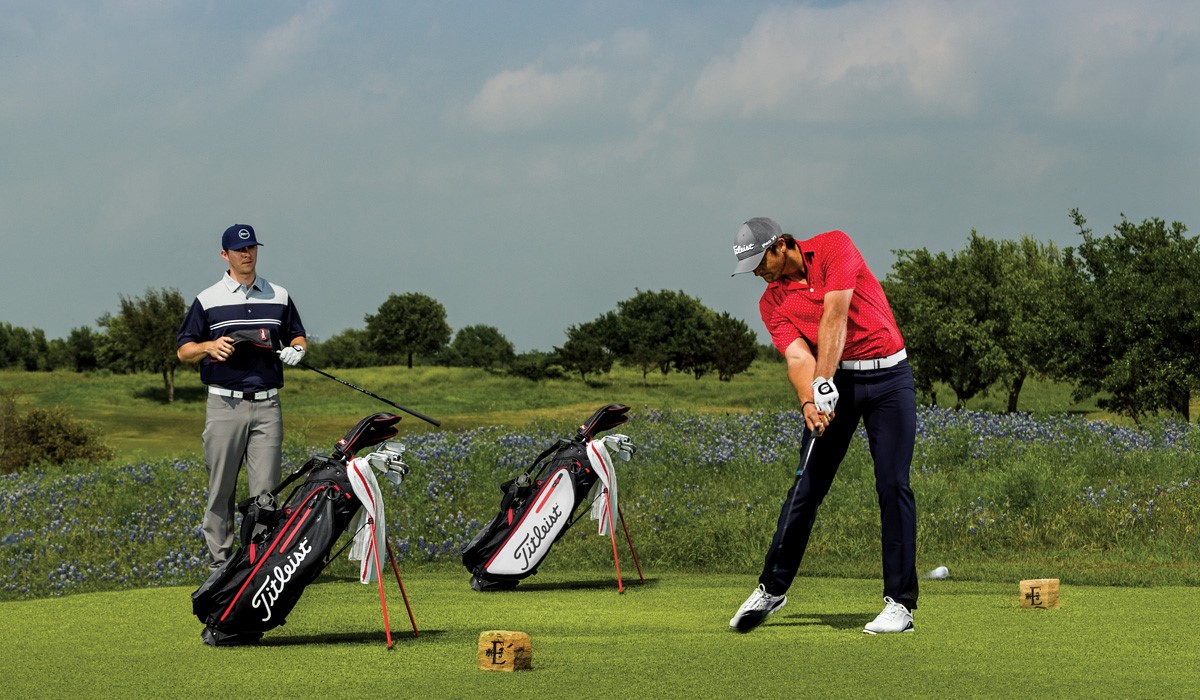 To book Tee Time, it is best to send an email to the secretary of the Golf Club you have chosen, asking for availability, obviously indicating the day and an indicative time. You can find the e-mail address by opening the Golf Club website and then searching for "contacts" or some Golf Clubs have the form to fill out to get the Tee Time. I think it's better to send an email to the Secretariat. Opens Google Map at the point of the Golf Club. You can have the necessary information to reach the playing field or to know the distances for example from the Hotel you have chosen for the stay.
WHEN TO GO TO PORT ELIZABETH
In Port Elizabeth, 630 millimeters of rain fall per year, with a summer minimum, between December and February, when they fall between 35 and 40 per month, while in the rest of the year they fall between 45 and 65 per month.
Winter looks more like a midseason, since the July average is 14 degrees, even if occasionally a short wave of Antarctic cold can lower the night temperature down to almost zero between June and September. Summer is pleasant, given that the average for January and February is 21.5 degrees, with the breeze blowing frequently and persistently. All year round, the warm and dry winds from the mountains, which are located a short distance from the coast, can blow for a few days. The best time to visit this area is still summer, as in the part of the Mediterranean climate that includes Cape Town.

WHERE TO STAY IN PORT ELIZABETH
Hotels & Apartments
Villas & Apartments
WHAT TO EAT IN PORT ELIZABETH
The Republic of South Africa, as its name suggests, is a southern African country located at the tip of the African peninsula. The coastline that stretches from the Atlantic Ocean starting from Cape Point, stretches for 2,789 kilometers towards the Indian Ocean. Known as a cultural melting pot, South Africa boasts a very large cuisine, nicknamed "Rainbow Cuisine", thanks to its great variety of multicultural influences and sources. In addition to African traditions, there are also other flows of South African cuisine, inherited from the influence of a large multitude of cultures such as Dutch, German, French, English, Indo-Asian and Malay, which combine elements of cuisine, with Indonesian styles. and to the Portuguese ones. This means that on the streets of South Africa, there is a great variety of culinary styles and traditions to taste. Below is a list to better understand the varied dishes of South African cuisine not to be missed.
The Gatsby
Known as the South African version of the American classic 'Hoagie', Gatsby is a long sandwich typical of the Cape region. The sandwiches are made with baguette-type bread open along the length and filled with a choice of ingredients that include french fries, spiced Masala steak, chicken, hot dogs, fish, bologna, squid, grilled steak, and more. This dish was born with the Cape Flats where the premises filled with leftovers in baguettes to be divided into four parts. This tradition soon caught on the streets and is now sold in one piece, in half or in quarters.
Samosa
Dish of Indian origin, the Samosa are made of puff pastry, fried or baked, with a spicy filling made of a variety of ingredients such as spiced potatoes, peas, onions, garlic, lentils, minced meat, soybeans, pine nuts, and more yet. Samosas are also known as Sambusa by locals and are easily found in many restaurants, bakeries, corner shops and petrol stations. The external crust is based on white flour which is made in a cone and then filled with minced meat, chicken or soy and then sealed and cooked in the oven or fried in oil. The result is a crisp, triangular-shaped crust of pasta with a tasty fill, best eaten hot.
Boerie Rolls
The Boerie Rolls are the South African variant of the American Hotdog and are prepared in a similar way. The dish is named after 'Boerewors', which is a type of South African meat sausage (lamb, pork, beef or a mix of two or three) and spices. The sausage is first grilled on a barbecue and then placed between sandwiches and garnished with ketchup, tomatoes, chili pepper and onions. Just like the American hotdog, the Rolls Boerie can be found everywhere in South Africa, especially in parking lots and during sporting events.
Fish n Chips
The typical English dish Fish n Chips is also one of the most popular South African dishes. The dish is easily found in the Cape region and is usually prepared with Haddock or Atlantic cod. The fish is first cut and boned and then dipped in a batter made from white flour, water, baking soda, beer or milk. The fish is then fried and served with french fries.
Bunny Chow
Another typical South African dish originating in Durban is the bunny chow also known as Kota (neighborhood) in other regions of Africa. The dish originated from the large Indian community residing in Durban, and was one of the best-selling dishes during the Second World War. To prepare a bunny chow a typical packaged loaf is used, a quarter is cut, the end of which is first dug and then filled with a spicy curry that can be vegetarian or not. The curry absorbs the walls of the bread and gives the dish its characteristic taste. It is one of the most popular Indo-African cuisine and is excellent as a takeaway food.
Potjiekos
The dish is named after the three-footed pot used in traditional South African cuisine known as Potjie. The name Potjiekos translates from Afrikaans into 'small plate of food' and is a broth prepared inside the Potjie over an open fire. The recipe consists of meats, carrots, cabbage, squash, cauliflowers, potatoes or rice seasoned with Dutch-Malaysian spices and slowly cooked to perfection. The meats can be of any type, lamb, beef or pork and is usually spiced and with a marinade of spices and alcohol, mostly beer or sherry or dessert wine.
Melktert
Melktert literally translates from Afrikaans as a milk tart and is a famous South African dessert created by the Dutch. The recipe consists of a tart base with a creamy filling made of milk, eggs, flour and sugar. In some variants the cream filling is prepared before cooking and is then put in the oven to cook together with the crust. Before serving, the cake is often sprinkled with powdered cinnamon.
Bobotie
The dish, born from the Dutch-Indonesian influence, is one of South Africa's most popular dishes. The dish is prepared with minced meat which is cooked in the oven with an egg cream. Curry powder is often added to provide a spicy hint along with the addition of raisins and other dried fruits. The dish, however, is not very spicy but provides an explosion of various flavors.
Johnny's Roti
One of the favorite dishes originated in Dublin, the "Johnny's chip and cheese Roti" which is only found at Sunshine Chip and Ranch. Similar to a Mexican burrito, Roti chip-cheese is prepared by wrapping fries, strips of cheese and an assortment of ketchup and sauces along with sliced tomatoes, peppers and onions wrapped inside a roti (Indian piadina) or tortilla.
Spiced Pineapple Wedges
Not many have tried this dish, but South African pineapples are among the sweetest. This is known to be an immensely popular street food and is readily available everywhere in South Africa. It has served the streets and seas for decades. The Masala, sprinkled on these sweet and juicy pineapple wedges, creates a mix of spicy and sweet much loved by the locals.
Most traditional South African dishes are served either stewed or grilled, and are cooked over an open fire or in a 'Potjie' which is a traditional three-footed saucepan. Be sure to try these dishes for a great culinary experience in South Africa.

SOUTH AFRICA TRAVEL GUIDE
YOUR FREE EXTRA-GOLF TIME IN PORT ELIZABETH
Remember to follow the symbol
on the GENERAL MAP
Symbol is generic, learn more by visiting the individual proposals
When choosing your experiences, remember to insert the correct date referring to the weather "when to go"

HOW TO REACH PORT ELIZABETH
By clicking on the airport symbol, you access various info such as GPS, address, website.
Airports & Golf Courses Map
Plan your flight
Search and book your best flight
Relax at the airport waiting for your flight

Search and book your best private flight
Claim compensation for your flight delay or cancellation

Plan Your Transfers
TRAVEL INSURANCE
!! Remember that it is very important that you have insurance for your trip !!


CALL TO ACTION
You have everything you need to organize your next Golf Holiday in absolute freedom to choose when, where, how. If you need help, you don't understand how some reservations work, don't hesitate to send us a simple email, we will try to solve your problem. Mail: info@playgolfontour.com
Golf Holiday Trip Consulting
If you have little time or little desire, don't worry, together we can, in 1 hour, build your best golf vacation. Send us an email for more information: info@playgolfontour.com
Choose your other upcoming Golf Experiences: