Last Updated on
Berlin, consecrated Kulturstadt, the city of German culture, for its immense cultural heritages of worldwide reach, is a city with a strong personality, which fascinates the many tourists and cultured visitors, who in every season of the year come together to admire its masterpieces and observe their transformations of places. Full of life and inhabited by citizens from the most disparate places in Europe and the world, Berlin is a "caput mundi" of culture and social life: it is welcoming, fun and multi-ethnic, free and unconventional, young, discontinuous and never banal.
City unique in the world, comparable for its construction events only to the New York of a few centuries ago, Berlin presents a recomposed urban fabric, filled and expanded in the gaps left by the Second World War. The total heterogeneity of its streets and squares – palpable evidence of the intense post-war situation – give it a completely original and at the same time universal appearance.
Culturally always lively and present to itself, the city involves, upsets and captures visitors: its views, buildings and works of art testify to the triumph and decline of a world power torn apart by a brutal war and, at the time itself, the courage and strength of a desired new identity of a modern state.
GENERAL MAP: Golf Courses, Airports, main Tours & Activities places
Consult the general map to plan the organization of your golf experience in BERLIN. Inside you will find golf courses, airports and the main places where you can practice Tours & Activities (this Logo
that you can see here) in order to have a general vision that allows you to plan first. Remember to integrate with the hotel booking map regarding the choice of the best hotel / villa / apartment. that you can see here) CLICK ON THE GOLF COURSE SYMBOL TO ACCESS DETAILS SUCH AS WEBSITE, ADDRESS, TELEPHONE NUMBER AND GPS INDICATIONS TO REACH IT.
GOLF COURSES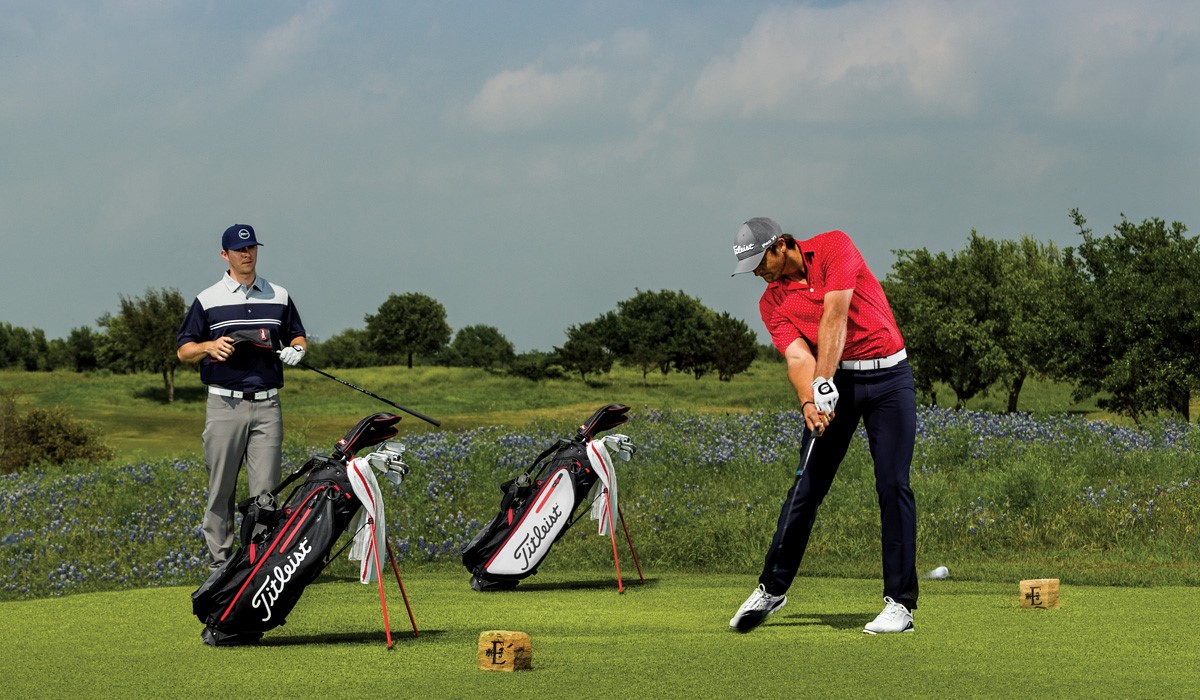 Some tips on golf courses:
To book Tee Time, it is best to send an email to the secretary of the Golf Club you have chosen, asking for availability, obviously indicating the day and an indicative time. You can find the e-mail address by opening the Golf Club website and then searching for "contacts" or some Golf Clubs have the form to fill out to get the Tee Time. I think it's better to send an email to the Secretariat. Opens Google Map at the point of the Golf Club. You can have the necessary information to reach the playing field or to know the distances for example from the Hotel you have chosen for the stay.
WHEN TO GO TO BERLIN
Berlin's temperatures are not Caribbean even in July and August: the winters are freezing and the summers pleasant enough.
Berlin is characterized by a variable climate, being subject to currents of cold and hot air: temperatures in winter drop below freezing, while in summer they are around 24 ° C. The rains are well distributed throughout the year and not particularly abundant, while the sun cannot be said to be very present, except from May to August when the days are longer (7/8 hours).
The winter from December to February is freezing and rarely touches -20 ° C, the spring, from March to May, has unstable weather with alternating pleasant days, cold and rain. In the summer season, from June to August, it is hot during the day and cool at night, with the possibility of sudden thunderstorms.
Finally, in autumn the good weather could occur between September and early October, then the gloomy days arrive.
SPRING
Spring is characterized by unstable weather: in March it is still cool, but the first warm days begin to occur, from 20% in the second half of April.
It may be cold in May, but the first days of more intense sun arrive, which also include possible thunderstorms.
This is certainly one of the best times to visit Berlin, since there is no frost that makes it unpleasant to visit monuments and open-air squares.
In addition, the city is populated and animated thanks to important events such as the Karnaval der Kulturen in May, a cultural and ethnic festival where you can taste street food and have fun with beautiful music. The Myfest in Kreuzberg is not to be missed on 1st May, with a wide culinary and cultural offer: music, entertainment for children, comedians, dance and much more.
SUMMER
Summer has the most welcoming climate: during the day there are on average 24 ° C and sometimes they reach maximum temperatures of 30 ° C; the nights are cool. Atlantic disturbances could bring fresh air and threatening clouds.
Almost every year there are days when the temperature reaches 30 ° C, however be careful: thunderstorms can break out on the most beautiful days!
Summer is the time when most tourists are concentrated in Berlin, because as it is not sultry you can walk peacefully and visit parks, take boat tours on the Spree, have a drink in the many places that open the outdoor spaces, take trips to nearby places.
No less important, the city is emptied of the residents who leave for their holidays and, consequently, you will not find crowding by metro and you will have more chances to find parking.
Summer is buzzing with events: in June, there is the Berlin Philharmonie in the Waldbuhne, which is attended by thousands of Berliners to greet the end of the musical season. On weekends interesting markets are set up and concerts are held, in particular on Saturdays there is the one of the Philharmonic Orchestra, an inevitable stop for music lovers. In August there is the Berliner Bierfestival where you can taste over 100 types of beer produced from more than 60 countries around the world.
AUTUMN
In autumn the climate is moderate: there is good weather and heat out of season especially in September, then from mid-October and November the gray days begin to arrive, with sometimes the first snowfall.
Berlin empties itself of tourists and is ideal from an economic point of view, and not only. In fact, I would like to point out two unmissable autumn events: in November the Fall of the Wall is celebrated with exhibitions and events, while in October the Festival of Lights, in which Berlin's monuments are illuminated with spectacular light effects created by international artists.
In addition, in autumn you can devote yourself to visiting museums and art galleries, you can admire plays (at the end of September the Opera season begins) or go to the various gastronomic markets, such as those held on Saturdays and on Sundays at Boxhagener Platz in Friedrichshain, or the one at Kollwitzplatz Farmers Market. Here you can delight yourself with all the typical seasonal products and a selection of the best Berlin foods.
WINTER
Winter in Berlin is decidedly cold, especially from December to February. The currents of polar origin bring frosts and snowfalls, which rarely touch -20 ° C. However, there may be Atlantic currents which cause the temperature to rise up to 10 ° C, with the probability of rain and wind.
It is undeniable, however, that Berlin has a charm of its own, especially at Christmas: the city is covered with snow and is colored with a thousand lights like those of the Unter Den Linden avenue, which leads up to the Brandenburg Gate and the Christmas markets. How can we forget the Gendarmenmarkt, the most famous, together with all the kiosks that at every hour of the day and night inebriate the streets with their perfumes, with a background of music played by the excellent musicians who perform in the squares.
Then on New Year's Eve, it is celebrated with thousands of people at the Brandenburg Gate: one of the largest festivals in all of Europe with live music and shows.

WHERE TO STAY IN BERLIN
Hotels & Apartments
Villas & Apartments
WHAT TO EAT IN BERLIN
Eclectic meeting of modern and classic architecture, Berlin represents a perfect combination of art and multiculturalism, as well as an ideal destination for those who love contamination even in the kitchen. Thanks to its history, full of contradictions and dynamism, Berlin manages to fascinate from any angle.
Who can not do without curiosity on the table, in this city you will find not only the dishes of the German culinary tradition, but also aromas and flavors from all over the world.
Cosmopolitan also at the table: in the German capital, there are many different traditions and cultures, linked in particular to the Turkish immigration of which the city has been a protagonist since the 70s.
This aspect can only be reflected in the culinary tradition: good news for lovers of ethnic cuisine who here, alongside the delicacies of the German tradition, will be able to taste a delicious döner or dürüm kebab (the legend about the birth of the famous sandwich, in fact, tells that the first doner kebab was born in Berlin, in a small Turkish restaurant).
The main ingredient of traditional German cuisine is undoubtedly meat: veal or pork, cooked in many different ways, is mostly served with a side dish of potatoes, sauerkraut or mushrooms. There is also no shortage of desserts: from the apple-filled strudel to the legendary "berliner", or the fried krapfen and dusted with powdered sugar, for dessert lovers it will be hard to resist!
Just go through the streets of the Mitte district to taste the typical German cuisine comfortably seated in one of the many typical restaurants or standing, for a short stop taking advantage of some kiosk serving local street food. The important thing is to remember to accompany your lunch with a fresh mug of beer, a drink that Berliners just can't do without.
If you love craft beers, I recommend you try the selection of Heidenpeters, a small brewery located in the covered street food market, in the Kreuzberg district.
KÖNISBERGER KLOPSE
This is a specialty of Prussian origin, which is now being prepared all over Germany. These are pork and beef meatballs, flavored with capers and lemon juice and served with a side dish of potatoes and pickled beets.
CURRYWURST
Without doubt the king of street food born in Berlin, currywurst is one of the symbolic dishes of the German capital. It is a veal sausage sprinkled with abundant spiced tomato and curry sauce. Typically, this dish is accompanied by white bread or fried potatoes.
EISBEIN
Another delight that you cannot miss on your gastronomic tour to discover Berlin is the Eisben mit Sauerkraut: a tasty pork knuckle accompanied by a side dish of sauerkraut and potatoes. Savor this dish accompanied by a Berliner weisse and you will not regret it!
KARTOFFELPUFFER
It is known that potatoes (Kartoffeln) represent an ingredient particularly used in German cuisine. If you are a lover of this tuber, you can not taste these grated potato pancakes, which look a lot like pancakes and can be enjoyed as a delicious snack to satiate the appetite or a perfect side dish to accompany a course.

BERLIN TRAVEL GUIDE
WHERE TO EAT IN BERLIN
Michelin Restaurants
To facilitate your search and choice of the best Michelin restaurant / tavern in BERLIN area I insert link to the Michelin Guide website. Enjoy your meal!
YOUR EXTRA – GOLF FREE TIME IN BERLIN
There are around 2500 Tours & Activities in BERLIN!!
Remember to follow the symbol
on the GENERAL MAP
Symbol is generic, learn more by visiting the individual proposals
Recommended For You:

HOW TO REACH BERLIN
By clicking on the airport symbol, you access various info such as GPS, address, website
Airports & Golf Courses Map
Plan your flight
Search and book your best flight
Relax at the airport waiting for your flight

Search and book your best private flight
Claim compensation for your flight delay or cancellation

Plan Your Transfers
TRAVEL INSURANCE
!! Remember that it is very important that you have insurance for your trip !!


CALL TO ACTION
You have everything you need to organize your next Golf Holiday in absolute freedom to choose when, where, how. If you need help, you don't understand how some reservations work, don't hesitate to send us a simple email, we will try to solve your problem. Mail: info@playgolfontour.com
Golf Experience Trip Consulting
If you have little time or little desire, don't worry, together we can, in 1 hour, build your best golf vacation. Send us an email for more information: info@playgolfontour.com
Don't forget to read: