I am writing below some situations that make you understand why you have to organize your next Golf Experience in Liguria:
The walk through the paths under the olive trees between the Cinque Terre is the best way to discover, enjoy and understand the beauty of these five villages. The panorama suspended between sky and sea will offer magnificent views.
The boat ride along the Cinque Terre coasts gives us the opportunity to appreciate the natural beauty of the Cinque Terre from a completely different perspective.
The excursions through which you will enjoy an incomparable view of the Golfo Paradiso and Tigullio
The walk on the Via dell'Amore, the most famous route of the Cinque Terre that connects Manarola to Riomaggiore and overlooks the sea.
Sestri Levante promontory from which you can admire the Baia del Silenzio.
The focaccia: A must for every person who decides to visit Liguria and Genoa is to taste the crispy golden focaccia
Genoese pesto: There is a saying that "whoever eats pesto never leaves Genoa". Hence, it is a must for anyone visiting Liguria and Genoa. The small and fragrant basil leaves (which do not taste like mint, with extra virgin olive oil, garlic, pine nuts and Parmesan cheese create one of the highest points of Italian regional cuisine.
Campiglia Marittima: the small town that stands out for its colorful houses and overlooks the promenade along the sea.
The visit of historic Genoa: the streets of the old city are a fascinating intertwining of medieval alleys that descend towards the waterfront. On the street you will have the opportunity to admire historic buildings, such as the Palazzo Ducale and Palazzo dei Rolli.
Portovenere, a place where you really have to stop. The small village is full of typical coastal charm.
San Fruttuoso: here you will find a beautiful path that will take you to the small bay which can only be reached by boat. This place, isolated from the rest of the world, will fascinate you.
Varigotti beach, famous for its heavenly tranquility.
Ligurian wines: from Rossese di Dolceacqua to Sciacchetrà delle Cinque Terre, from Ormeasco di Pornassio to Vermentino dei Colli di Luni, the whole region offers fine wines.
The famous "Focca di Recca cheese": thanks to this famous specialty, Recco has become the gastronomic capital of Liguria.
The visit to the city of witches: Triora an interesting medieval village known for a trial celebrated in 1588 which ended with the conviction for witchcraft of a group of local women as they were considered guilty of the famine of that period.
The visit to the Grotta di Toirano, here you can admire the signs of the passage of prehistoric man.
Finalborgo, one of the "most beautiful villages in Italy".
Dolceacqua, the small, medieval and picturesque town full of charm, with its bridge which is a jewel of lightness, as the impressionist painter Claude Monet described it.
The scents and colors of the products of the various Ligurian food markets.
The opportunity to swim and dive into the clear Ligurian waters to see the statue of Christ of the Abyss.
The Gulf of Poets in La Spezia: discover why famous poets, writers and artists of the past spent their holidays in the villages and small towns of this Gulf, enchanted by the superb and peaceful beauty of this corner of paradise.
DO YOU THINK THAT ALL THIS MAY BE ENOUGH TO ORGANIZE YOUR NEXT GOLF EXPERIENCE IN LIGURIA?
GOLF COURSES
General Map
Click on the icon to get the information that allows you to reach the golf course

Golf Club website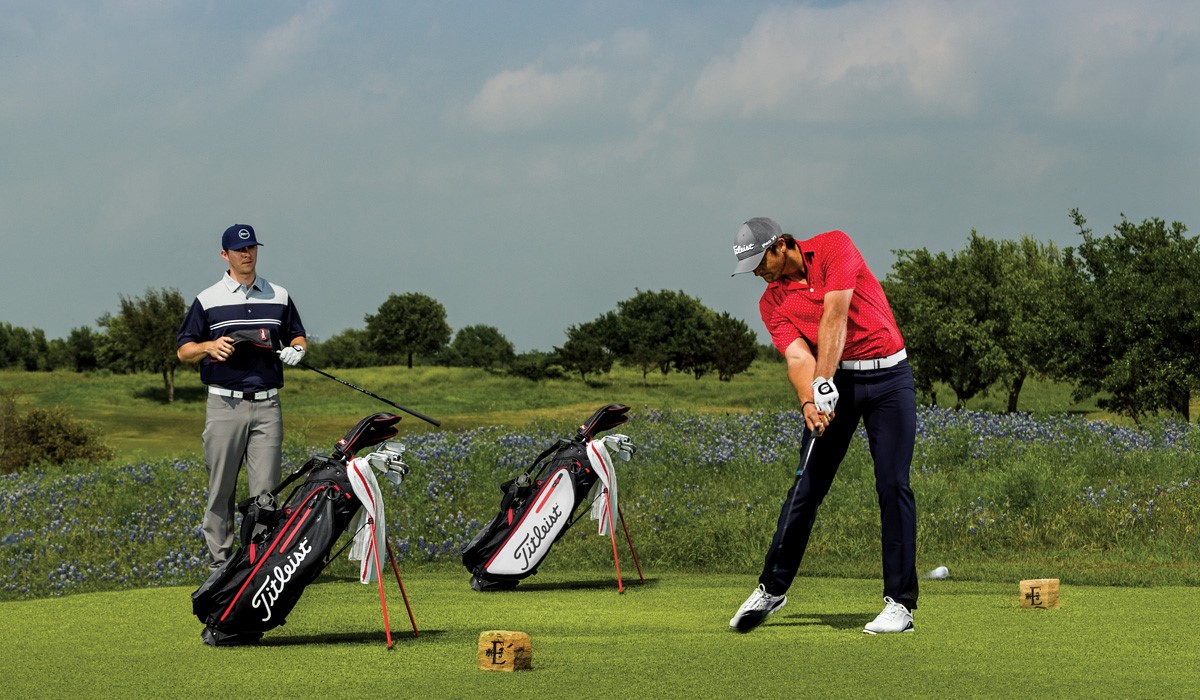 Some tips on golf courses:
To book Tee Time, it is best to send an email to the secretary of the Golf Club you have chosen, asking for availability, obviously indicating the day and an indicative time. You can find the e-mail address by opening the Golf Club website and then searching for "contacts" or some Golf Clubs have the form to fill out to get the Tee Time. I think it's better to send an email to the Secretariat. Opens General Map at the point of the Golf Club. You can have the necessary information to reach the playing field or to know the distances for example from the Hotel you have chosen for the stay.
WHEN TO ORGANIZE YOUR GOLF EXPERIENCE IN LIGURIA
300 days a year of sunshine!!
With a mild climate and many sunny days, Liguria is a perfect Golf Experience destination all year round. Liguria di Ponente, in particular, offers an incredible climate especially in the Bordighera area which favors a vegetation of exotic species that frame its scenarios overlooking the sea and its botanical gardens. Exploring the Ligurian Riviera therefore becomes a real journey into biodiversity with each place with its particularity and beauty. Liguria is an ideal destination 365 days a year and, for this reason, it satisfies every type of traveler and reserves pleasant surprises in every season.
Spring
Come and enjoy the first blooms in the natural parks and botanical gardens of Liguria. Breathtaking panoramas and an extraordinary climate await you. practice outdoor sports and get fit after the long winter.
Summer
The beaches come alive and it is easy to make new friends and have fun together in the squares and clubs of the cities of Liguria. The keywords are fun and light-heartedness. The cetacean season begins: join the thousands of people who go whale watching every year from the ports of Liguria.
Autumn
You enjoy autumn in Liguria in shirt sleeves: the extraordinary climate often gives life to a second, small summer. Savor the delicacies of the area in typical trattorias, large restaurants or village festivals.
Winter
Discover the days with the pleasant climate of Liguria: you can relax or practice your favorite sport. Get off a mountain bike trail, challenge your friends to tennis or go skiing: an hour from Bordighera the 80km of Limone Piemonte slopes await you!

WHERE TO STAY IN LIGURIA
Hotels & Apartments
Villas & Apartments
WHAT TO EAT IN LIGURIA
Ligurian cuisine consists of simple traditional dishes, which mix the flavors of the sea with those of the Ligurian countryside, with the use of wild legumes and wild herbs and the sea fish with octopus, anchovies, cuttlefish, red mullet, etc .; there is no shortage of products from outside which, thanks to continuous contacts with other regions or countries, have now become an integral part of Ligurian cuisine, just think of the spices deriving from the East and the Sardinian pecorino used in pesto. The baked goods are also very important, with savory pies and focaccia which are now very popular and appreciated by the Ligurians.
Focacce e Farinate
Focaccia genovese. This specialty of Ligurian cuisine is ideal at any time of the day: as a snack, aperitif, lunch or accompaniment to meals and even at breakfast soaked in cappuccino. It is a kind of flat bread, based on flour, oil, salt, yeast and water. You can find it in different variations, from the classic one only with oil and coarse salt on the surface to the one with olives, onions, with cherry tomatoes, etc., but the most famous one is with Recco cheese.
Farinata. Farinata is a very thin savory cake that is made with a simple dough based on flour, water, oil and salt. Everything is then cooked in the oven. There are several versions from the most famous one with chickpeas to the one with pumpkin, onion, etc. It is a very tasty specialty that can be eaten on its own, as street food and snacks during the day, as an appetizer or as an accompaniment to vegetables, cheeses, second courses, etc.
Panissa. Panissa uses the same recipe as chickpea porridge, except for oil. You find it cooked in different ways: in some cases it is cooked over a fire and when it has reached a certain consistency it is left to solidify and cool, it is cut into slices and is simply served with oil and lemon. Among the alleys of the cities you can also find it fried, accompanied by potatoes or other vegetables.
Soups and first courses
Minestrone alla genovese. Legumes are a fundamental component of Ligurian cuisine and for this there is a large variety of legume-based soups, often associated with vegetables and even fish. Among the most typical soups there is the Genoese minestrone is prepared with many ingredients, including mainly beans, courgettes, pesto, potatoes and green beans. You can also eat this way, but in some restaurants they also offer it with the addition of pasta for a more substantial dish.
Pansoti con sugo di noci. Pansoti are a stuffed pasta, similar to ravioli, stuffed with a mix of wild herbs. They can be found with various condiments, but the Ligurian favorite sauce is the one with walnut sauce, very delicate and tasty.
Linguine o Trofie alla genovese (al pesto). Linguine, similar to spaghetti, and trofie, a fresh pasta made with potatoes and flour, are two of the typical pasta from Genoa and Liguria. They find their perfect partnership with pesto, one of the essential elements of Ligurian cuisine. Pesto is a sauce made from basil, pine nuts, garlic, oil, Sardinian pecorino and parmesan, and is not only used as a sauce for pasta, but also as a sauce to spread on bread, focaccia and pizzas or to flavor soups, lasagna and savory pies.
Main courses
Acciughe ripiene. Stuffed anchovies are a very tasty second Ligurian dish: these are anchovy fillets that surround a vegetable-based filling, which varies according to the season. Generally they are breaded or floured and then baked or fried.
Bagnun. This dish is inspired by the ancient traditions of fishermen: it is a simple soup to prepare and with few ingredients including mainly anchovies, which are cooked together with onions, tomatoes and olive oil. To accompany the dish there are usually croutons.
Cima. Served both as a main course and as an appetizer, the top is made of a piece of veal meat, cut into thin slices but large enough to be stuffed with many ingredients such as peas, cheese, eggs, mushrooms, pine nuts, aromatic herbs, etc. Once stuffed, the meat is closed and cooked in broth for a few hours. It is not a simple dish to prepare and takes time, but it is really substantial and delicious.
Frisceu. Excellent as an aperitif, street food and snack, the frisceu are savory pancakes that you find in all the fryers of the cities and are an excellent walking food. They can be enriched with many different ingredients, in particular fish, such as whitebait and cod to which aromatic herbs and spices are added.
Coniglio alla ligure. The Ligurian rabbit is a rustic dish, easy to make, and prepared with few ingredients, or the rabbit cooked in a pan with aromatic herbs such as thyme, bay leaf, rosemary, to which are added the Taggiasca olives. Everything is blended with a little red wine.
Desserts
Pandolce. Also called Genoese panettone, the pandolce is typical especially of the Christmas holidays which can be found in two versions, one a little higher and one lower. The dough includes flour, butter, yeast, raisins, pine nuts, almonds and candied fruit.
Canestrelli. The canestrelli are shortbread biscuits, in the shape of a daisy. A little anise, vanilla, lemon or cocoa is usually added to the dough to give it an extra touch of aroma.
Panera. If you visit Liguria in summer, don't forget to taste this coffee semifreddo. The name in fact means "black cream", since coffee is added to the cream; you can also find it in the form of an ice cream flavor.
Biscotti del Lagaccio. Originating in the Lagaccio district, in Genoa, they are dry biscuits with an elongated shape and very light. They are not so much for pastry biscuits, but more for breakfast, as they are perfect for dipping in milk or used as rusks.
Typical drinks
Chinotto di Savona. Very famous in Italy, chinotto is a soft drink produced with the extract of the fruit of the same name which in Liguria is grown both on the coast and inland. It has a bitter taste, but it is an excellent refreshing drink for the summer.
Liquore al Basilico. Excellent as a digestive, the Basil Liqueur is a must to end every meal in Liguria, where this aromatic herb is grown in abundance and is of excellent quality, since it is used in many recipes, especially in pesto. The liqueur is very fragrant but has a very delicate flavor.
Wines
Liguria is renowned above all for its white wines, among which I mention the well-known Vermentino, a delicate and fruity wine that goes well with vegetables, fish and sweets.
WHERE TO EAT IN LIGURIA
Michelin Restaurants
To facilitate your search and choice of the best Michelin restaurant / tavern in LIGURIA area I insert link to the Michelin Guide website. Enjoy your meal!
Taverns
Why choose "Osterie d'Italia"
It is welcoming and convivial
It has a fair value for money
He knows the raw material he uses
Work proximity products
He knows how to propose wine even if it is the one of the house ("in short, the first symbol that adopted the guide, which came before the snail" is valued)
It has no tasting menu
It does not mimic the important restaurant and is proud of its popular roots
It is modern without denying the past
It does not chase fashions, but often anticipates them
He has a good host or more than one
The awarded "Chiocciole"
Badalucco, Cian de Bià – Link Map
Bordighera, Magiargè Vini e Cucina – Link Map
Calizzano, Mse Tutta – Link Map
Castelnuovo Magra, Armanda– Map Link
Dolceacqua, A Viassa – Map Link
Lavagna, Raieü – Map Link
Ortonovo, Da Fiorella – Map Link
Mele, Baccicin du Caru – Map Link
Ne, La Brinca – Map Link
Rapallo, U Giancu – Map Link
The "Slow Food Presidia"
The Presidia sustain quality production at risk of extinction, protect unique regions and ecosystems, recover traditional processing methods, safeguard native breeds and local plant varieties.
Albenga Violet Asparagus
Andora Belendina Onion
Badalucco, Conio, and Pigna Beans
Bitter Orange Flower Water
Brigasca Sheep
Cabannina Cattle
Camogli Tonnarella
Cinque Terre Sciacchetrà
Dried Calizzano and Murialdo Chestnut
Noli Gulf Artisanal Fishers
Perinaldo Artichoke
Rose Syrup
Savona Chinotto
Valleggia Apricot
Vara Valley Black Cock
Vessalico Garlic
YOUR EXTRA – GOLF FREE TIME IN LIGURIA
THE MOST BEAUTIFUL VILLAGES IN ITALY – LIGURIA
General Map

HOW TO REACH LIGURIA REGION
Airports Map
By clicking on the airport symbol, you access various info such as GPS, address, website
Plan your flight
Search and book your best flight
Relax at the airport waiting for your flight

Search and book your best private flight
Claim compensation for your flight delay or cancellation

Plan Your Transfers
TRAVEL INSURANCE
!! Remember that it is very important that you have insurance for your trip !!


CALL TO ACTION
You have everything you need to organize your next Golf Holiday in absolute freedom to choose when, where, how. If you need help, you don't understand how some reservations work, don't hesitate to send us a simple email, we will try to solve your problem. Mail: info@playgolfontour.com
Don't forget to read: